So I just moved in a few months ago. I leave my bedroom door open so my kitties can come in and out as they please. first time it happened it was like my living room brighten up for a second and it was blue. second time was not long ago I saw blue light blinking for a bit than switched to really bright white light, after like 10 seconds everything darkend back to normal. at first I thought I forgot to shut my tv off than i remembered i didnt even turn on my TV. I was like holy shit. it was so bright almost like a light in my living room was on. but I was too afraid to go in there to check. Last night it happened again but it was only really bright white light. My living room just lit up for like 10 seconds again around 3am.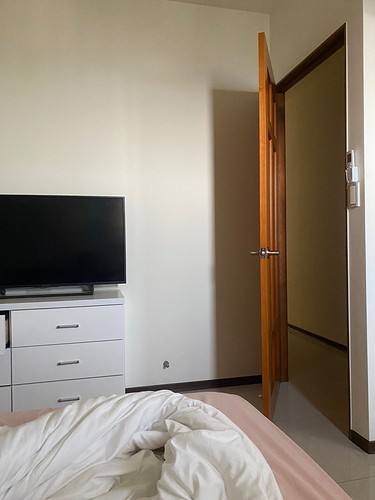 Now keep in mind I have very good sunblock curtains. even during the day with my blinds closed my apartment is dark as hell. and i live on the 27th floor so it couldn't be cars or anything like that.
What do you think it could be?