So my succubus VQ bit me in the neck the other day and again today as a bit of foreplay
I accidentally seduced another entity (Azrael) and he assumed my contract. It's so much better because we actually love each other. He takes good care of me and has taught me a lot. The other one just used me and was sucking away my aura.
Was she marking you? They love to bite angels and demons both.
Will you tell me what he looks like?
Pretty sure my daughter is the result of sex with a spirit. I've aways been very good about timing and ovulation etc and when my husband and I were first together (about 4 weeks) I found out I was pregnant… here's where the story gets a little weird.
One night before I found out, before pregnancy was ever even a thought, I was having sleep paralysis in which I was having non consensual sex with a demon… and even though it was seemingly non consensual, I definitely enjoyed it.
I didn't want to tell anyone bc I knew they would be freaked out but I decided to tell my Husband anyway bc he's into weird shit too.
Turns out… the same thing happened to him during the same time. Soooo wanna Tell me why?? We have a theory that the being took his sperm and maybe did something to it before implanting it into me maybe?
I know with my whole heart that the time we had sex did not get me pregnant- the timing would have been off too because at that point we'd only been together that way a couple of times and it didn't line up. I wasn't with anyone else either.
I know it sounds insane but I mean… why would that happen?
Other than that,
I always see strange entities in my minds eye while having sex… I'm certain my husband is a vessel in which entities attach themselves or live through him especially in moments of intimacy. Sometimes it's just blackness that takes form or an outline of what seems to be a body that instead of skin it's like a shell with the whole universe inside and other times it's a classic devil looking being.
I've definitely started being more intentional about who/what I call forward in moments of intimacy but I haven't mastered it yet and I haven't really found the right "one" - is there a right one like a "the one"?
I have NO trouble beliving something like that could happen, fwiw.
Btw, this demon has an urgent message for you!
Welcome to the madhouse!
Will do now
and I'm glad that it makes sense

I've heard the theory that a being could turn into a female, have sex with a human man, hold the sperm then turn into a man and impregnate a human woman. Whether all of this is true idk. It's just something I've read before.
Yes I feel like she is claiming me, she has also proved herself to me without me asking anything of her which I like, and she spends ample time with me
Well, the inner -cubus in me believes sex with spirits should fill you up and take that energy and POWER YOU UP! Maybe heal up some cells, tissues, atoms, bone, muscle. Repair your mind, current, field, and optimize your mind/body/spirit into a more prime machine. I guess that makes them look more like fuel stations so eh… well that wouldn't make a spirit want to be with you I guess. hmmmmm… Thinking too much like the sterotype I guess.
Made out and had fun with a guy, he is fairly new to sex and stuff but we were cuddling a lot then rough housing, i distinctly remember a part where i went to ober power him but he bent my arms and since im really flexible put them behind my head against my will n i slammed on the bed…



Well my spirit guide took me around his world and we went to the desert, a town and then the woods. I started a huge fire to celebrate and have as an offering to him. I felt he wanted more so I danced and started seducing him, his energy pulled through my body though he didn't touch me yet. I started stripping off all my clothes and continued dancing, he was still fully clothed but it was fine, we were alone and he pulled me to him and started caressing my breasts and stomach and kissing my neck. He was better than any human I've been with. I don't remember having sex but I woke up next to him at some small shack. He's not as sexual with me anymore he just lost control that time.
Idk why I can only seem to orgasm about 6 or 7 times a night and then I get exhausted and feel myself leaving his world and returning back to my physical body sadly. 9 times seems like a lot, it was probably amazing.
Holy shit man, I wonder if my succubi companions are that crazy horny too. I want more stories and experiences please !
When I lie down on my bed and I meditate on them with sexual thoughts like me having intense sex with them I feel my prostate being stimulated. It gets more intense the more I abstain from self masturbation and ejaculation… So i'm doing Nofap now and I feel them stimulate me.
One time they made me so horny I wanted to ejaculate right after the meditation and when I did and tried to feel them again they were gone… Or like I couldn't feel the sexual stimulation anymore unfortunately.
I am on a quest to feel them better and on Nofap while my succubi companions are sexually stimulating more and more. Wish me luck, I don't want to cum. Maybe they can let me cum when I am trained and feel them more clearly after a while.
So, I've started reading Rituals of Pleasure after doing a simple dedication ritual and consecration of the book. Well, I barely started and fell asleep. (this always happens when I read in bed but god its a comfy). So, when I don't fall asleep I realized something while holding the book. Front has Asenath's sigil for Lilith and back has the sigil of Namaah. Well, how I hold the book (as I kept wondering what my fingers were touching) you're basically fingering both sigils. I'm guessing this was pretty intentional.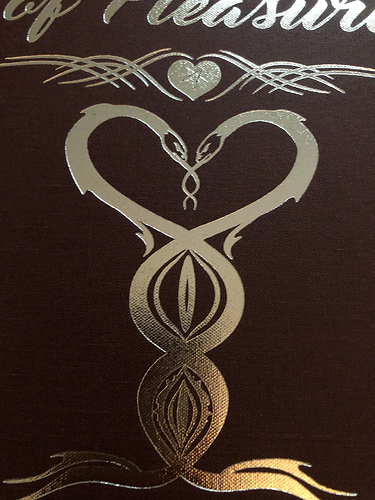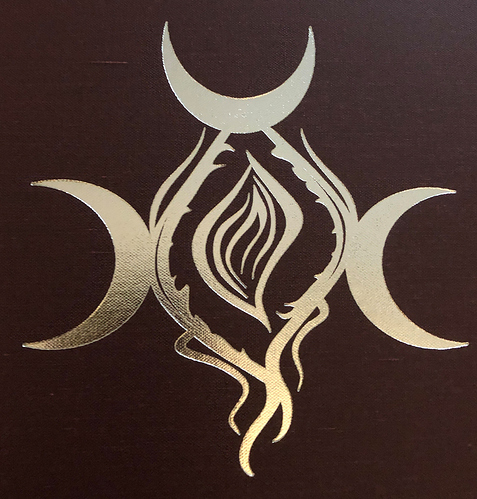 I apologize if Agrat bat Mahlat, Eisheth Zenunim, Samael, Hecate, Lilith, Asmodeus, Sallos, Sitri, Zepar, Vual, Buer, Sagima, Orobas, Astaroth, Leviathan, Baphomet, and others aren't getting the same attention.
I'm digesting the book in pieces and not cramming. A lot of review thus far and some new angles as well.
Last night felt like I was mounted most of the night when conscious but thats' been starting for oh 3-5 days now. We'll see what progresses when I start getting into the riutals (which will be a bit… I like to prepare and maybe only after I've read and reviewed the book a few times.
I will say the picture of Asenath seems like she can see you and the drawings within seem like they could almost move or are also watching. Perhaps over-eager imagination. But its great.
Usually that doesn't happen without the use of thc , thc let's me feel them better and I read it opens the veil to the 4th dimension , try it if you want better contact ,
To the Demons
Come into me please Take possession of me Ride me forevermore As you wish
I promised myself to never use any substances again because I have a history of harddrugs abuse. I also stopped drinking alcohol etc. I use a clean diet, gym exercise and kundalini yoga and it starts to pay off. I am balancing and healing my energy systems and chakras.
It's 04:30 AM and I just meditated for 30 minutes and the feelings were there again and this time it become suddenly heavier and more intense. I was moaning their names and I couldn't help myself. I begged them to keep going and to make the stimulation heavier and heavier. I love this stuff, it's way more intense than being with a human girlfriend… They also were in my dreams, I had some scenes were I was intimate with a girl several times and we cuddled and talked and I licked and kissed her body. I caressed her basically, and I think it was one of my succubi companions. I still feel their energies stimulating my groin area and prostate. I also felt them at work during the morning yesterday because my hormones and sexual energy is the highest in the morning.
I usually have to go pee in the morning and that probably prods the prostrate when the bladder is full. URINALS! Every man's home should have a god damn urinal. Morning wood or anytime wood is a pain when toilets are built the way they are.
The importance is that upon release and orgasm, in the void mode, you focus all your desires and wants and the magic to the goal and don't let is just zap into astral space. You'll create something akin to say an astral form perhaps (from what I've read) but mostly that power is wasted. ALWAYS have something in mind to concentrate on be it money, a house, health, or even pleasuring your spirit lover if nothing else. Make the energy an offering but don't keep doing it and never ask for something. Then again, I find that those that work with me (be they spirits under the spirits I do rituals for or something else) that synchronicities seems to happen. So, maybe fap as you will but upon orgasm use that energy and focus it. Blowing loads for stress relief happens though.