Thank You Opfaal, Rapahel, Amon, Marbas, Afrodita. You are amazing
p.d: thank Dantalion for help to my friend
All hail The Great King ,King Paimon.
Thank you emperor Lucifer !
Thank you Zepar for teaching me about Vasectomy
Hello, someone said you helped them do a separation spell on 2 people how do I go about doing that with the materials I have on hand I have vinegar,Mason jars,pepper salt,brown paper, how would I write the petition to go inside jar with vinegar jar with all the pepper salt chillies peppers nails etc. I know one persons name and dob but the other I do not know please help asap. Thanks in advance for assistance.
Welcome @Brittany_loves_maywe It is a rule of this forum that all new members must properly introduce themselves, so please click the link below and tell us about yourself and any experience you may have in magick ie what you practice, how long you have practiced, what areas you are interested in, etc: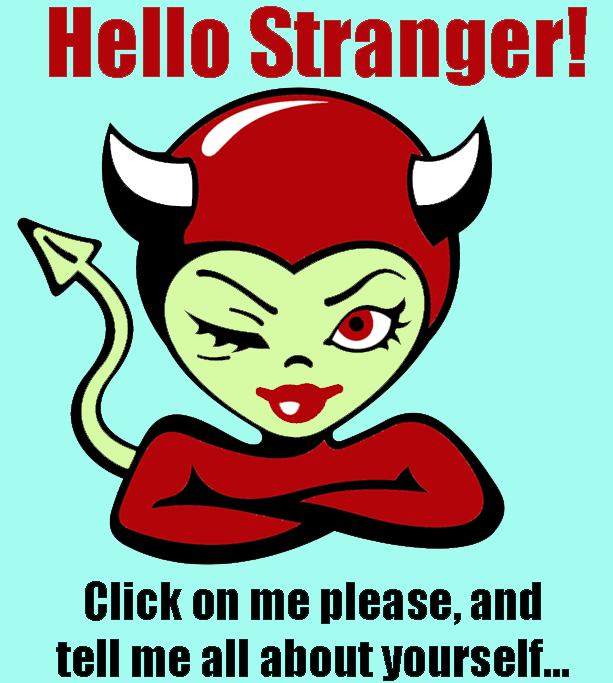 Also, the person you are replying to hasn't been on the forum since September 2018 and is unlikely to respond to you.
GUSOIN- Great Duke Gusioin! Thank you for curing me of my temporary and unwanted obsession with another person. They wouldn't let me go, even though I'd asked, and I wanted for them to go so bad, thank you so much. It was a telepathic entrapment. I feel like there is more respect in my life too, so thank you for that, so much.
I want to thank Amon and Sitri for their amazing energies. I've become used to working with them but they never cease to astound me.
I also want to thank Dantalion for making what I call a long-shot petition come true. It was at the point where I lost all hope, had absolutely zero signs that it was going to work out, and suddenly, got the news today that he TOTALLY came through!!!
Thank you Asteroth,
I asked asteroth on behalf of my daughter to help me get approval for a RV that she wanted. Sadly I was denied, instead before I could ask my daughter on what she wanted to do… my boss took out a loan and bought it for my daughter and her fiance.
Thank you so much!!
A sincere and heartfelt thank you to my Matron, Hecate. As the protector of women and children she heard my ritual and presented an opportunity to mitigate my Dads abusive behavior towards myself and my stepmother down to manageable levels. I don't think I could ever thank her enough.
HAIL TO THE MIGHTY MARQUIS AMON! You've made my soul soar, my posture better, my dedication stronger, my inner sight greater! Thank you!!! A thank you to Lucifer as well for putting up with me, and helping to level my head and perception. Thank you to archangel Michael for warding off intruders in my ceremony and giving me internal strength. Thank you to Arzel who keeps a watch at my gate.
Also a tribute to Amon!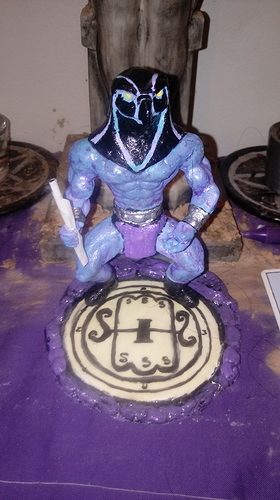 Thank you, Al-Uzza. Your visit last night was very reassuring.
Thank you King Paimon and Belial for helping me gain a scholarship in a foreign land!
Thank you Amon for getting someone to message first! appreciate it!!!
Thank you Leraje for doing what I asked you through my petition.
Thank you Lucifer for reading my letter and for standing by my side.
Thank you Bunne for offering me some safety and good chances within my financial mess.
Thank you Lilith. You are united with Lucifer and I am sure that you also keep an eye on me.
Advise:
Have faith in the Spirit you work with. Have faith in your goals.
Lord Lucifer. Prime Minister Lucifuge Rofocale. Duke Dantalion and Duchess Bune… Thank you all. I was straight up with them and told them that I am powerless and lazy and They have all stepped in to help me improve my life anyway.
Lord Lucifer has been a wonderful protector. I've been physically, mentally and spiritually threatened by Yaweh slaves and crazed men and women who feel entitled to my time, attention and respect that they haven't earned. Lord Lucifer has not only given the the strength to say: "No," but He has also literally protected me from physical harm by moving them away from me and rendering them powerless. He has also worked to teach me perseverance.
Prime Minister Lucifuge Rofocale and I have a VERY complex relationship that extends to the physical realm. Lord Lucifer initially started to "work through" (in His own words) a human who had very "Rofocalian" traits. PM Lucifuge Rofocale has been so patient in answering my questions and giving me guidance, both in the physical and astral plane.
Duchess Bune has shown Her "troll" side and done anti-money work against the people who have attacked me. Similarly, She has pushed forward options for me to make money that accommodate my natural laziness. I'm glad that I was just honest with Her, She's very non-judgemental and seemed eager to help me anyway. She also granted me eloquence in dealing with the associate of an enemy, and in turn, things concluded in my favor.
Duke Dantalion and I had a rough start, as He is an emotional guy. Even though He likely hasn't been thoroughly pleased with me, He is still manifesting something big in my life, and I've gotten signs of that. Apparently He is working in conjunction with Duchess Bune, according to the Duchess Herself. Duke Dantalion forgives just as much as He is offended. I love Him for who He is, and I am working to strengthen our bond by giving Him a little special attention.
The Gods are truly amazing ,they saved my life once, they are truly amazing …on that night i was supposed to be robbed and stabbed but they stepped in and saved my life
I would like to thank Marbas for helping me with a stubborn cold. Thank you Marbas!
Thank you Marduk, for entering my life.