Hail Bune

Thanks for the $41

In under 3 hrs too

can i sent a pm to you to ask how you do it ?
Thanks in advance …
Thanks to any entities, that were watching over me last night.
Thank you very much Ancient Egyptian gods for guiding me and protecting me. Thank you Sobek Ra for bestowing a lot of blessings upon me, for your love and generosity as well as being so much protective at me. Thank you Sekhmet for offering your powerful protection. Thank you Anubis for helping me with giving earthbound spirits peace so that they can cross over. Thank you very much, the whole Egyptian pantheon! I love you all!
Thank you very much Xiaozhi, my spirit lover for continuing to be my #1 ally, for constantly satisfying my romantic and sexual needs excellently and for giving me wise advice to survive. I love you so much babe!
Thank you Masters Kongming, Guan Yu and Zhao Yun for protecting me.
Thank you Lucifer for enlightening me.
Thank you for presence, Lucifer!
Once again thank you King Belial.
Thanks to you great and mighty Lucifer for being always there with me and for bringing me into the light. Thank you Haures and Abraxas for all your help and for all the ones who helped me in everything.
That is an awesome story! I rescued a kitten a few years ago. It now weighs 15 lbs and is the spoiled ruler of my home. Dogs have owners, cats have staff.
Thank you Buer, for takung away my red wine hangover this morning. Glad you enjoyed the music last night and I'll try not to bother you with such petty stuff too often. I feel great!

Satan,The most high and holy Divine. The all within all, and without all. Your light, love, power, wisdom and knowledge are absolute and unimaginable. Thank you for everything. Glory to your name forever
Been feeling drawn to him myself
What exactly did you say to get the hangover removed? That would be a valuable skill worth knowing. Red wine hangover is up there with a night of martinis that could have only been consumed in a greater quantity through the use of an IV drip.
I just asked nicely. I used to have a gang of hangover eating servitors that looked like a swarm of Pacmen, but this was much easier.
A whole team of servitors? You rock! I've tried to create a Servitor and failed dismally. I'm working through that.
I'm a party girl, I need all the help I can get
Hail Azazel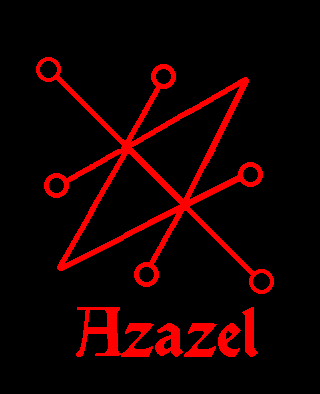 Thank you Lucifer, Azazel, King Paimon, Agares, Ipos, Astaroth, Camio, Buné, Vapula and King Belial. Thank you for everything
Thank You Lord Satan For Your Special Guidance And Wonderful Blessings Today. You're Always There For Me