2 PM-ET Wed - Live Chat: Wield The Infernal Power Of The Demonic Gatekeepers
E.A. introduces you to the magick power of demonic talismans, and how to wield their infernal power for ascent in your everyday life.
User Super Chat, Membership, or Patreon for guaranteed answers on the Live Chat at 2 PM-ET, October 27.
Amulets Of The Nine Demonic Gatekeepers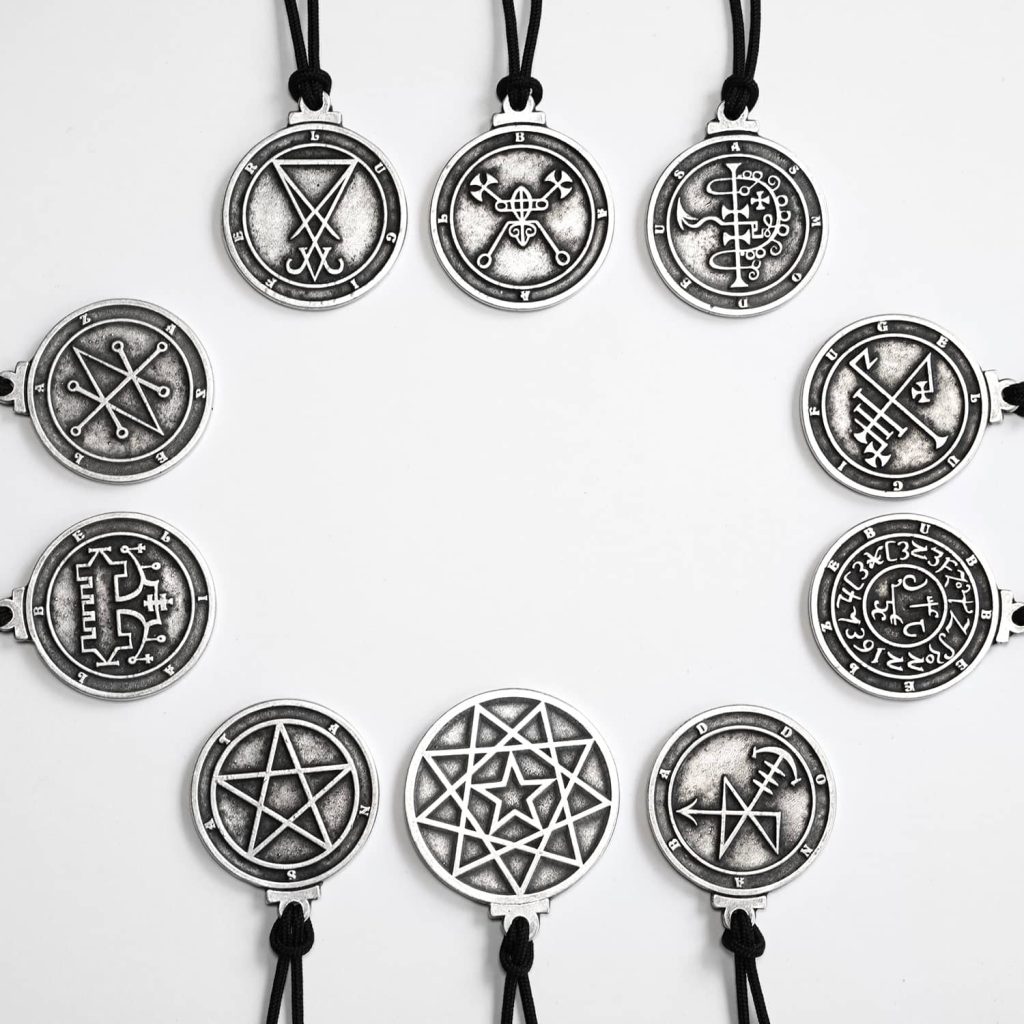 Featuring the God Star & Nine Demonic Gatekeepers:
God Star: The Demonic Gatekeepers
Belial: Without a Master
Lucifer: The Enlightener
Azazel: Steal Fire from the Gods
Abaddon: Angel of the Abyss
Lucifuge: The Lord of Pacts
Beelzebub: Lord of the Flies
Baal: The King of Kings
Asmodeus: The Lord of Lust
Satan: The Adversary
NEW - The Amulets of the Demonic Gatekeepers in silver-plated pewter by the world's top talismanic jeweler, The Talimancer, in a strictly limited edition of only 40 per demon. Unlock the lunar-powered magick at midnight on Halloween, i.e., Monday, November 1. Sign up now to receive early access.