Admist rosy pictures of Easter eggs and the joys of commercial chocolate bunnies let's not forget what easter actually IS and why we celebrate it
Eostre/ Ostara: The Germanic Goddess of spring and fertility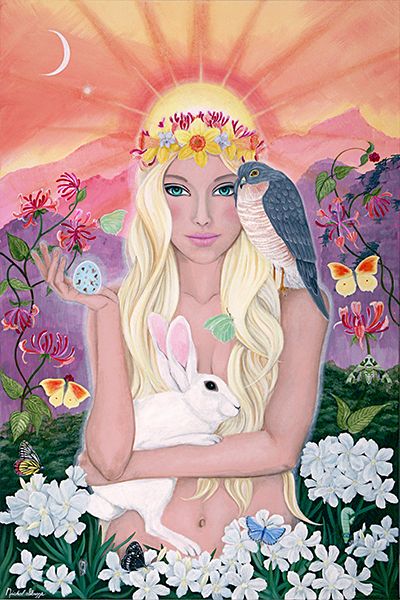 Easter was historically celebrated for the coming of spring, the earth entering its flowering period. Pollen is carried around, swirling through the wind, the butterflies and the bees; flowers are impregnated by pollen, the naked trees are clothed again. And people start shacking up again.
Rabbits are meant to represent nature's fertility, they can pop out a dozen bunnies at a go, that's why they were scorned in the Puritan era and were held as a symbol of witchcraft.
But we as magicians embrace our sexuality and fertility. We celebrate it, and what better way to celebrate it than dedicate a whole holiday for it.
So revel in your fertility and if you know a friend who needs a little nudge in the right direction, help a sister out (or a brother lol)
There's a reason why fertility is one of the major uses for magic in the recent and not so recent past.
So celebrate your fertility today, yes you looking at the screen. (as responsibly as you can)