I thought I'd start an appreciation thread for Kuan Yin ( guan yin / Kannon Bosatsu in Japan) since she's been so kind and
Helpful.
For those who do not have an altar to Kuan Yin feel free to petition her and thank her at my altar to her that I've set up and attached as a photo.
For those who have success stores, feel free to post them here .
Below is the Japanese shinto ofuda (talisman équivalent to the western sigil) for Kuan Yin in gold.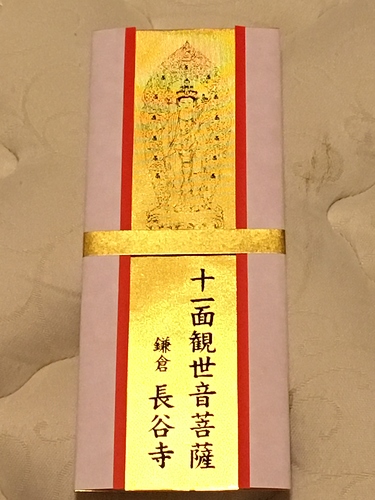 Here is a short video/ documentary on the Japanese kuan yin Kannon.
Praise be to Goddess of Compassion Kuan Yin !!
She has helped me inimitable times. Most recently (2019/05/24) she helped me with the healing process.
Below: my altar to Kuan Yin