Hey BALG,
Happy Thanksgiving to You guys!
I channeled my Intuition in the middle of a ritual while i was using a Indigo Candle for a Anti-Mind Control Spell (lol) and here is what I got: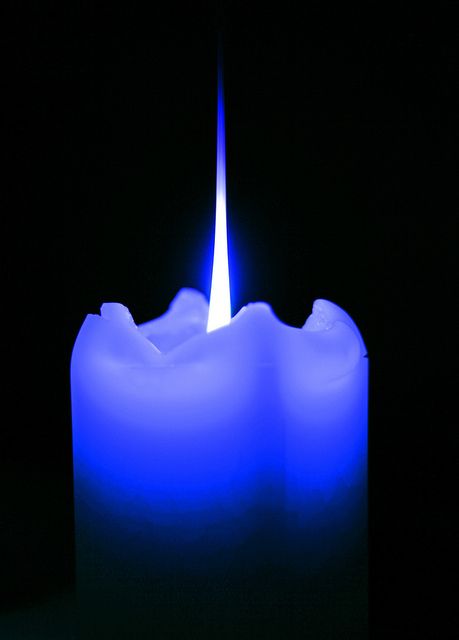 Non Baneful Aspects of The Indigo Candle
● Clairvoyance (seeing the truth Clearly)
● The Power to Think for oneself and to come to ones own conclusions in the mundane world (and spiritual)
● The ability to have a rational, healthy debate and accept contrary evidence without going into denial
● Breaking the Influence of A Mentally Manipulative person on a single human or a group of humans
● Breaking the Influence of a Mentally Manipulative Spirit off a single human/spirit or a group of humans/spirits
● Having the intuition necesaary to tell if in fact you are in a illusion.
● The confidence to stand on your thoughts and beliefs regardless of Social/Political Corectedness
● Cleansing The Mental Body and Consciousness of Indoctrination and Ideas. This does NOT (NOT!) destroy the indoctrination, but removes the bullshit dogma so you can see and contemplate the occult wisdom behind the story.
● Provides Focus
Baneful Aspect of The Indigo Candle

● Allows you to steer the thoughts and Ideas of a person/spirit in a general direction
● Allows you to access the Mind of A Person (The Flame becomes the mind of target) and control them
● When combined with Psychic Vampirism, you can suck the mental influece and pieces of their mind out of them.
● You can Blind A person to the Truth of a Situation.
● You can access the Casual plane and access how people remember the truth of a situation in general and alter their memory of it. (Mandela Effect here)
● Direct, Access, and put Ideas into the collective Consciousness
● Scry into the collective consciousness to see the dominating mental ideas that currently control the populace and manipulate them from there. Have fun with that one hehehe
There you go guys! E.A. koetting has a different list of attributes in his books Baneful Magic and Works Of Darkness.
I am NOT saying those are incorrect, but this is YOUR MAGIC. If your intuition gives you a different set of attributes for your indigo candle spell, then by all means follow your intuition. The Above is meant to be a guide and to be used for inspiration and ideas.





The Powers Of The Left Hand Path have spoken