Oh i saw azazel's sigil in the flame instead. shrugs
Maybe he is aiding you in ritual to contact sitri.
Brother by the looks of it there's a few there …
Was about to say the same thing
Where?

. That is who I evoked
I see him off to the left but there's another to the right
Wish I could see what you see.

Someone told me that looks like the luciferian black flame. Any takes on this?
I can't draw to save my life but he's right there, his Griffin wings but he has a man's face. Hes playful and happy, good energy
I'm apparently having trouble seeing Sitri, I did see someone else.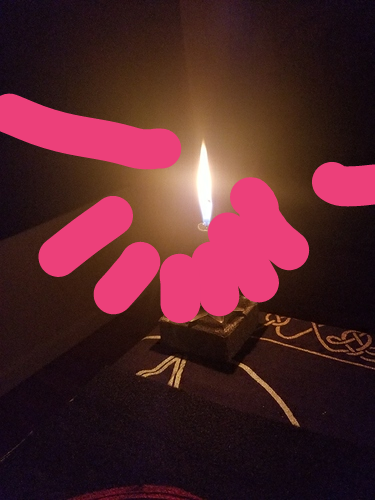 Am i the only one who notices these lines