Flipping heck that is bright!!! Especially in centre but I am seeing a huge dash of bright green amongst the other colours
Just finished my evocation of Marchosias.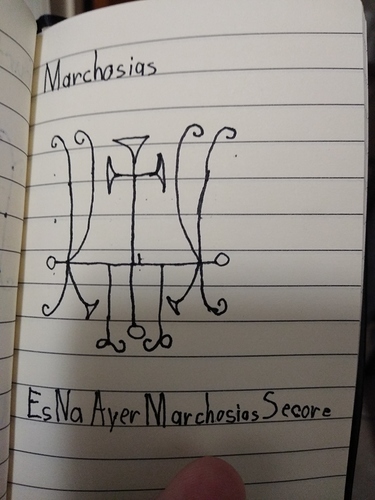 She came, we spoke, and she followed my will. Nothing particularly special as far as the evocation.
Here's the ring.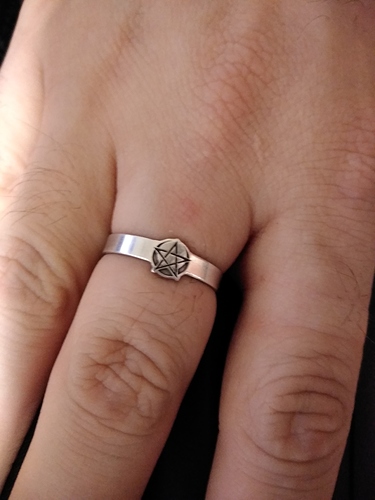 It glows on a violet to pink color to me. Gentle, warm, but powerful and smashing at same time.
Also, seems that the ring is going to explode! lol
What kind of vibe does it give off though? I mean, does it have some kind of intention to it, or is it just a crazy concentration of energy flowing around it?
It's like this. A Gentle, warm, but at the same time a powerful and smashing vibe. It's like a mother lecturing a son, it can mend, but it can break at the same time. It's the worst analogy ever, but was the best I could think! lol
Is that what you're talking about?
I will read your reports here in the forum about this and follow up!
Quite bright I am getting the pink energy as well but a bit of blue magnetic like vortex.
I did today's evocation a bit earlier than usual today, because it was the best time to do it.
I evoked Stolas.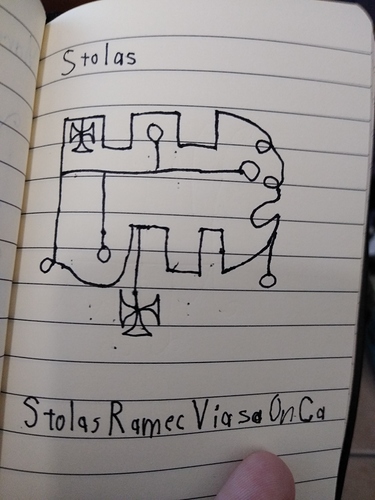 It went smoothly. He came, we spoke, he bent the knee without fuss. I suspect he may have a bit of a sense of humor because his form kept flashing from what I expected it to be and a depiction of him I saw in an anime. But I just played the straight-man and went along with it.
Also now I'm officially halfway finished with my Goetic Operation.
Here's the ring again.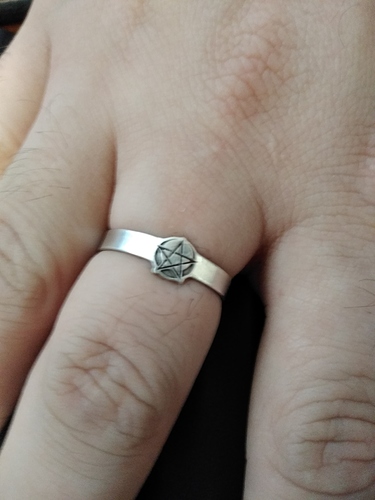 Center is a lot brighter now.
In any case, tomorrow is a day of rest, then on Monday I'll be calling up Phenex.
I agree here. The center is almost blinding me.
Just called up Phenex.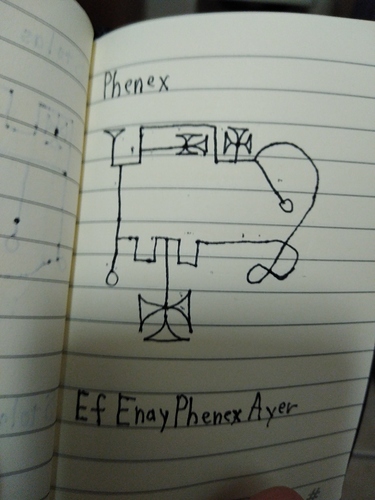 Went smoothly. She initially manifested as a phoenix, but I asked her to change to a different form because arms. She complied and after that it was all smooth.
Here's the ring again.
Seems like the ring is more real than your hand is.
I know what you mean. It's getting pretty intense.
So tonight I'll be evoking Halphas.
Just finished my evocation of Halphas.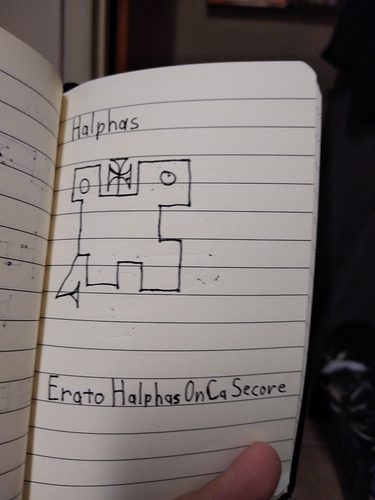 Went smoothly, like so many of these have. His power wasn't the most intense feeling, but it felt solid and strong.
Here's the ring again. When I took the picture it was perfectly focused and not blurry at all.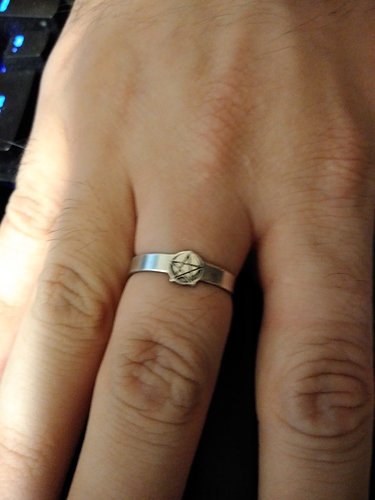 It seems to be getting thinner and smaller distorting the space around itself.
It's been growing more ridiculous and powerful with each evocation, and I have 34 more evocations to go. I'm seriously thinking (when all is said and done) this might be similarly powerful to the God Stone I accidentally created. Not as powerful, but close.
It looks as if it's reduced in size by half, the pentagram and crescent are distorted too and the aura is black