Let's be honest Yehovah is the most powerful entity out there. He created all the demons. This is how to summon YHVH (YHWH) to manifestation. Imagine how powerful he is. To truely experience a spirit's power you must possess yourself with God. Knowing this you must empower your magickal rites with the Lord in Possession. For he is the Master of Masters. Lord of Lords and King of Kings. Light red candles. Light incense of Frankicense, Myrrhr, and Copal. Apply essential oil of apple cinnamon and Sandalwood. This is ideal for angelic magick. The essential oil is only if you want extra power. Summon the Father with the following conjuration. Let him possess you and you will undergo divine angelic alchemy. He will forgive your sins.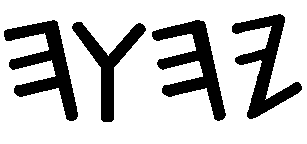 this is the sigil for when you evoke Yehovah. It is God's seal. Seal of Elah is the proper title.
I call to thee Yehovah Elohim. Rise and manifest within the incense. Elah rise and manifest. For I evoke thee Yod Hey Vav Hey Aleph Lamed Heh Yod Mem Yod Hey Vav Hey Achad. Rise and manifest HaShem. For I conjure Divine Light by the powers of Elah. Rise and manifest within my mind, body, and soul. Bring me your powers of divine light. Rise and possess my mind, body, and soul in manifestation. Bring me your power Yehovah. Ehyeh Asher Ehyeh Rise. El Shaddai Rise. By the powers of the Throne of God manifest.
scry in your dark mirror the Father. He is an orange flame. He is basically a spirit of pure divine fire. Pay attention to your thoughts. He will powerfully possess you so be ready. This is how you gain his power and insight. Know the one at the Throne of God loves you.