how do you vibrate a name or word
Elongate the vowels and draw your breath from your belly.
So, for example, take a deep breath and vibrate "AHHHHHHHHHGLAAAAAAAAHHH" as is required for the LBRP.
Or "LUUUUUUUUCCCCCIIIIIIFFFFFEEERRRRR."
By breathing from your diaphragm, and stretching the vowels, you should feel the vibration rise upwards from your belly through your body and come out your mouth.
I see Agla a lot nowadays
thank you just making sure i was doing it right it just seems so silly when i do it lol
Speak how you might sing it
Or even sing it… like a chant sorta singing
Ya that would probably make it seem less silly thinking of it that way
Dull mono-tone, feel your whole body vibrate, I can't do it because my mustache tickles me
Lol
You know how to drop your vocal chords to that point where it's like "aaarrrrghhhhhhhh", kinda like when your real tired or just woke up it's that "ahhhhhh" but your voice is vibrating it in the larynx. I got a very deep, strong voice so I figured it's not like when I do my chanting. It's the vocal chords I gotta change
Hum with your lips closed, loud and low, from the diaphragm. Keep trying until you find that particular sound that makes your lips all tingly and numb.
Now do that with your mouth open.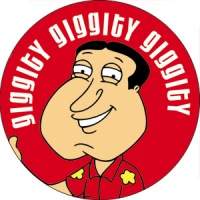 Woahhhhhh that felt weird lol
I wasn't even saying a name that technique really helped me I'll have to definitely incorporate vibration