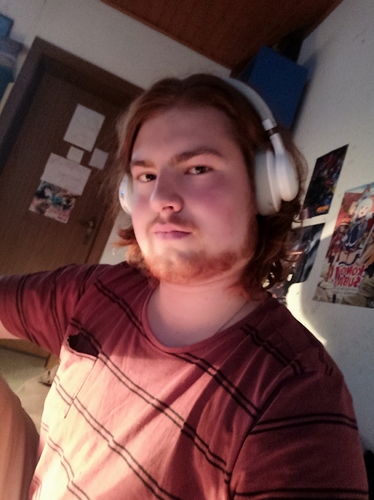 Hi, that's me!
Right now I'm sitting on my mattress with headphones and enjoying the evening! It may not seem like it, but with my young eighteen years, I already have three years of experience in magic.
I came to magic quite early. I soon realized that there is more behind the world than just what we see.
Many of my acquaintances and friends do not see it that way, but I kept on trying and finally I can confirm that there is more.
By the way, my name is Tim Vielmuth. But I like to call myself the Nichemagician, because this name has something sarcastic about it that I like.
My main topics of interest are Succubuses, Tarot and Quija.
With a succubine I already had a long and beautiful relationship (9 months) through this I could also expand my magical skills very well.
I am now in a relationship with a succubine again, and can now apply my accumulated knowledge to her and do right what I did wrong before.
I come from Germany, so my English is not perfect
I hope I can learn a lot here!