Does anyone know the sigil for the Greek god Hermes?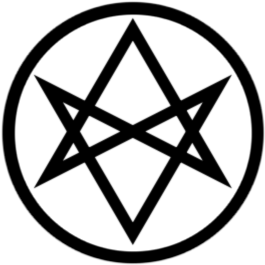 I didn't know that the unicursal hexagram was Hermes' sigil, learn something new everyday eh?
He doesn't have one. Sigils are a modern invention.
You could channel one. Perhaps even use a symbol of his instead.
I would imagine so, most of what a ritual is, actually is the intent to bring the entity to this plane of existence,
I don't know what exactly you'll evoke if you use the above hexagram, I suspect Crowley with wings on his temples.
If you need a symbol to focus on, use his Caduceus.
As far as I know that's the one you use in Hermes rituals.
I could be wrong though, I've never tried evoking / invoking anything besides Norse and Goetia.
Perhaps, I don't work with hellenistic spirits that often anyway, mostly Norse and Egyptian
Far as I know Hermes doesn't have a sigil but you could try a shoe with wings on it if you want to try meditating on something to try and reach him.
Since we're rezzing this thread, imma go ahead and say that the Caduceus wand ("the staff of Hermes") is probably your best bet.
I know right? But why not ? Maybe someone somewhere wants to know.
I still say winged shoes or winged sandals. Cuz isn't he always depicted wearing sandals with wings?
Aye, I didn't mean that to sound argumentative

I've worked with him once or twice and my mate @ReyCuervo works with him a lot, so I have a strong pre-existing notion that the caduceus is very much tied to Hermes' energy.
To me when I hear caduceus I always think of Asclepius the god of healing (if that's the right spelling) but whatever works for a given person is what they should use.
Add: As I say whatever works. If I tried using a caduceus I'd likely get Asclepius or nothing at all but if that works for you use it
That's a common misconception so much so that modern medicine made the same mistake. This is asclepius's rod the god of doctors, medicine, and healing >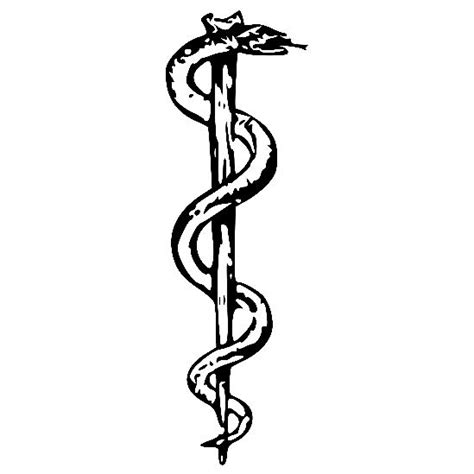 and this is Hermes the divine messengers rod >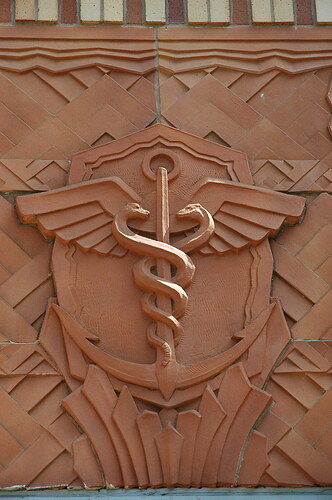 Which is the one that got mistaken for the above rod and became the symbol of medicine.
You can blame the US Military for that mistake lol
Due to various misunderstandings, it first appeared on Army hospital stewards in 1856, and was made the official symbol of the Army Medical Department in 1902.
I'm starting to work with them aswell , recently read this book [
Olympians' Magick: Pathworkings of the 12 Hellenic Gods (Hellenic Magick)
It has good reviews .
I got it too. It reminds of the orphic hyms and goetia pathworking but more stripped down.