Posted on Facebook and Youtube by Asenath…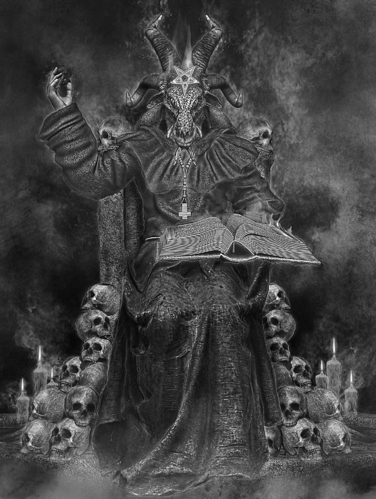 AWAKEN THE MAGICAL FIRE OF LUCIFER!!
The all-new summer grimoire Awakening Lucifer by sorcerers Asenath Mason & Bill Duvendack available June 12th!


Read the FREE chapter "Melek Taus: The Peacock Angel" right now at http://balg.co/lucifer
Hello again, it's Asenath here…
Lucifer as a Magical Spirit and Spiritual Archetype has become remarkably popular these days! Magicians all around the world turn their gaze to this mysterious figure as more and more people seek Luciferian Gnosis on their Path of Ascent.
You have probably witnessed his striking rise to prominence too!
Have you always wanted to explore the Magic of Lucifer, but did now know how? Or perhaps you have already entered the Current, but would like help to connect the dots between the ancient god-forms to maximize your pathworking?
I am pleased to present Awakening Lucifer, a grimoire formulated specifically for you to ignite the Magic of Luciferian Gnosis. This is my first book written together with an amazing author and spiritual teacher, Bill Duvendack. Bill is an internationally known psychic, presenter, and author of four published books.
This Left Hand Path grimoire was written as a follow-up to Rites of Lucifer, with the purpose of exploring this Current in much greater depth. Following the discussion of Lucifer's masks, titles, and attributes, Awakening Lucifer examines the 11 most empowering deities, spirits, and mythological figures related to the Luciferian ethos and symbolism. It focuses on the most potent manifestations of the Luciferian Spirit in revered ancient cultures, and unearths the true roots of magical legends and folklore, while exploring similarities and differences between Luciferian characters around the world.


You may read a FREE chapter "Melek Taus: The Peacock Angel" right now at http://balg.co/lucifer.
When you sign up, you will receive this chapter and also automatically receive an email at midnight on Monday June 12 for the secret 24-hour pre-order!
What about Qliphothic Invocations & Evocations?
Numerous friends have asked about Qliphothic Invocations & Evocations, which has been scheduled for Halloween since last year. It remains in tact and on schedule, so please do not be worried, if had signed up for that too.
Join me in these forbidden travels to the nightside.
Darkest Blessings,
—Asenath