My friend found this stone/rock in their backyard, with no sign as to how it got there. Does anybody know the meaning of the symbols in the rock? Are they hieroglyphs? symbols?
An accurate analysis would be very much appreciated, as it appeared out of nowhere.
Thank you!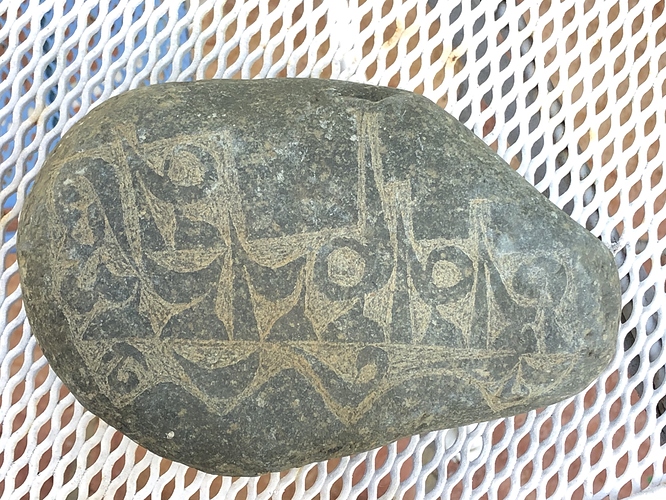 Also I don't know if this forum is the correct forum to use to find out information about this. If anybody has a recommendation for a forum that deals more with hieroglyphs, language, and spiritualism, that would be appreciated.