Ok so I created this communication method plz see pick.
I want to ask Lucifer yes or no question for him to indicate a yes or a no.
Would this anger him or be disrespectful?
What should I use as the indicator?
Stone, glass, wood …
Also I want to do this together with my wife. Would it be more effective or not?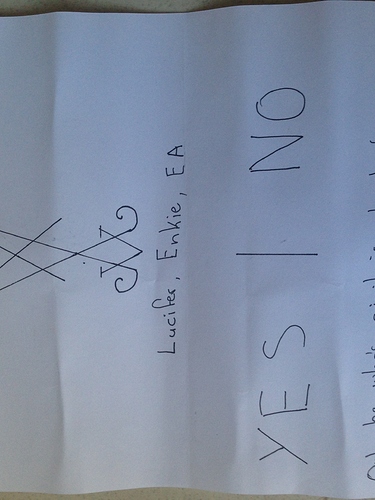 Ps don't mind the spelling I am dislecsick
Also any advice is welcome