Yeah so this was a idea my mother in law gave me a Buddha statue that's it below.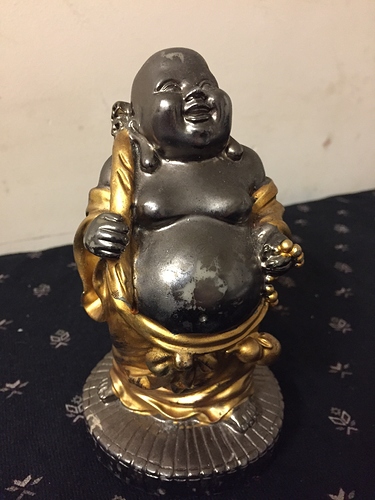 Anyway as I'm aware the idea of good and evil exist in even the most " supposedly holy " beings.
One may evoke Jesus and evoke his darker self, that's just an example, in the LHP it is known that the left handed practioner should reverse almost all instructions such as Ea koetting stated when he placed the solar wheel in the west
" when you perform a reversal you enter and discover the dark and forbidden aspects ".
So theoretically speaking evoking the "dark" or "evil" counterpart of Buddha is highly possible.
I'm the type of practitioner that sees magick as a science as well as an art, experimentation leads to amazing discoveries.
Before I try this experiment of summoning this being let me know your thoughts.