Hi. I wan't to start working with Angels. And I have an idée of Evocing the Angel Paltator.
If any one have suggestions or what so ever information to share i would like to hear.
I would like to add that I don't have any experience of Angels at all. But i am interessted in getting to know one at first i guess.

So as I have read Paltator can improve my spirit sight.
So i share this photo if some on wants to see what i know right now about this Angel.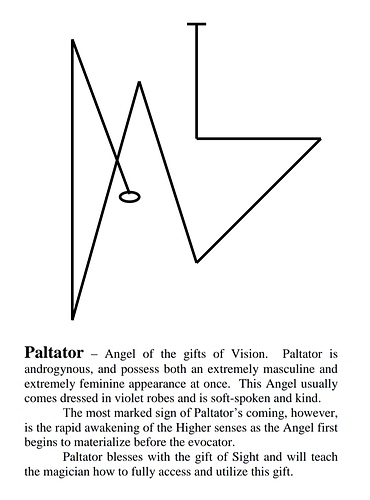 Book where i found this: Kingdom of Flames.
And as I mentioned any advice how to evoce Angels is most welcomed. Tips and tricks. In best regards //Addi