Hey, all. I pulled some cards to get an idea of what life would be like should I choose to work with Lucifer to help strengthen my astral senses and spiritual abilities but I'm having a hard time reading for myself as I typically do.
Past-The Moon
Present-Five of Wands
Future-six of pents/eight of wands
Advice-page of swords
Outcome-four of cups/five of pents
From what I can tell, I would see some steady results but it wouldn't be fulfilling? Page of swords as advice is kinda giving me a hard time too.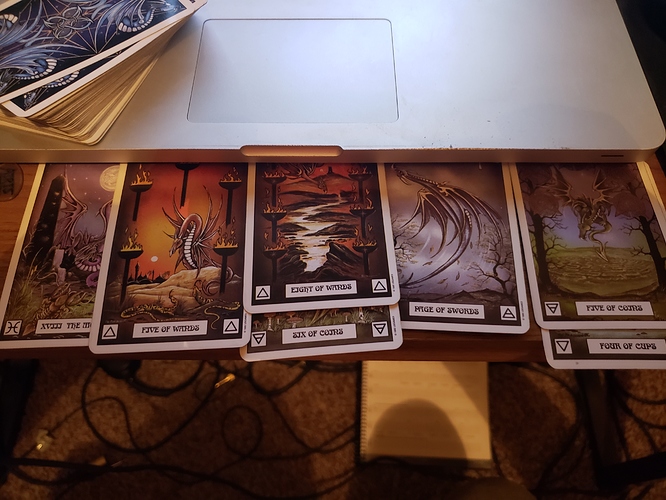 I'd appreciate any insights!