I wanted to offer a fun tarot deck reading, but I don't own a tarot deck, but I have a D&D deck of many things.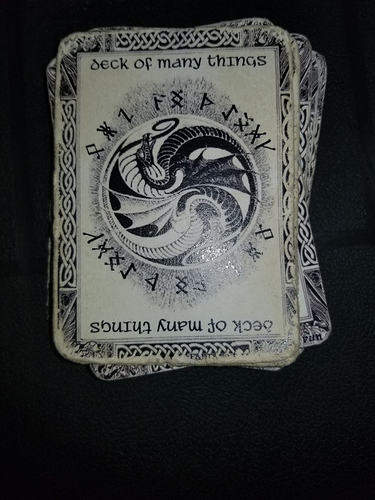 Please read carefully!
I am new to tarot reading, and scanning, so this is practice, and good humor. I will also appreciate any feed back.
I'm testing the waters with 5 volunteers, and if this is a positive experience, then I'll gladly do more.
Rules: unlike a tarot deck I can't focus on a subject (love, wealth, a stub toe to the enemy of my cousin twice removed) it's random.
you can request up to 4 cards to be drawn.