The title. I would like your opinions since this site has helped with clarifying things
and helping alot.
So a long while back, Lucifer would come to me in dreams and tell me to be still as he drew something on my ribs before letting me look in a mirror to see.
Although my drawing is terrible and does not do his steady hand justice, it would look this: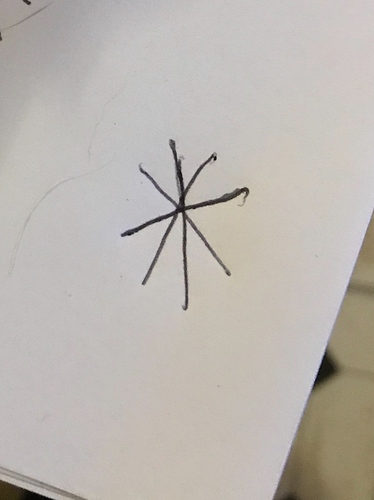 Given the amount of lines. The only conclusion I have of what it is is a chaos star.
I didn't understand at the time nor did he explain, all he explained is that in time I would understand what it meant. I think I finally do understand after reading from this and now having a better understand of all of this (thank you guys).
I think that I need to stop struggling and fall into chaos and lose everything that has kept me chained to my blindness before I can finally see him and see everything clear.
Which explains why he said that I should take it onto myself so that I can feel really connected to it hence why it was drawn on me.
What do you guys think?