Hello, today I finished my sexual servitor's (Ophelia) letter of intent, and then I performed the Light From The Dark ritual from Damon Brand's book, Magickal Servitors. I did it on her sigil multiple times. Here is the sigil I made for her: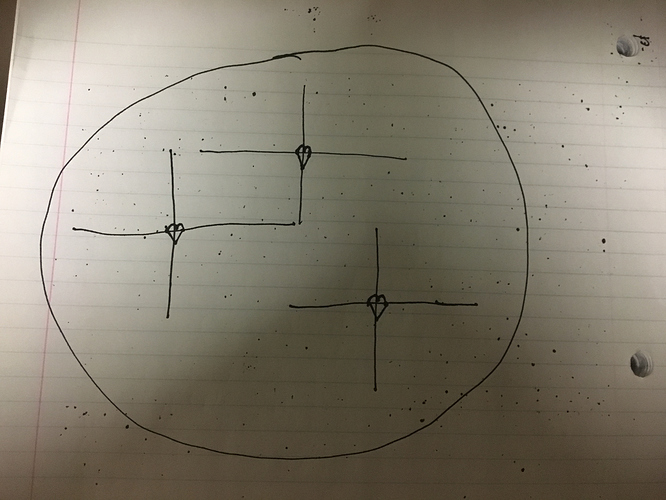 The circle is ideally supposed to be fully round and the lines for the +s are supposed to be straight but otherwise this is how I want it to be. It's based off the symbol for her personal skill in
Fates
, and since she's a sex servitor, I put hearts in the middle of her stars. In case you're curious to see what I'm basing her sigil from, here is what her icon for her unique skill:
https://vignette.wikia.nocookie.net/fireemblem/images/8/8b/Blossoming_Mind.png/revision/latest?cb=20150627031508
I hope she works and is very kind to all (again, assuming that she works). Results from her sigil (if any) are appreciated. BTW, if she does work, I wanted to show a friend who doesn't do magick or the occult. Any tips on how I would show her to a normie or tips to the normie so he could contact her on his own (again, assuming this works)?
In case you don't know, I'm a newbie at the occult. If you don't manage to evoke her, please tell me what right wrong so I could fix any possible errors. (Note: if she doesn't appear at first, try calling her name 3 times and then say "Luminary Uppercut!"