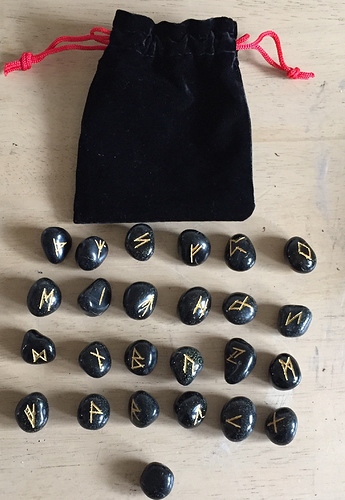 This is my onyx rune set, I haven't got any experience or knowledge of runes, I would be greatful if someone could give me some help in message with the runes.
I don't know why but I don't have the Inguz, rune.
And I can't find the name for one perticular Rune
This one.