I had a tattoo placed on my leg as a protection symbol… WELL it broken.
So, I got sick and have been really dealing with a lot of crap!! In the mix of me fining my real self a blister appeared on my tattoo and not just in any place, it was the tip of my water mark that got destroyed. All I can hear is NO babe, NO… its not…
But it gets deeper than this,
I am a water sign. I can heal myself in water. I can meditate, I have a deep connection with WATER. But I also work well with the other elements as well.
So here is what happened to it.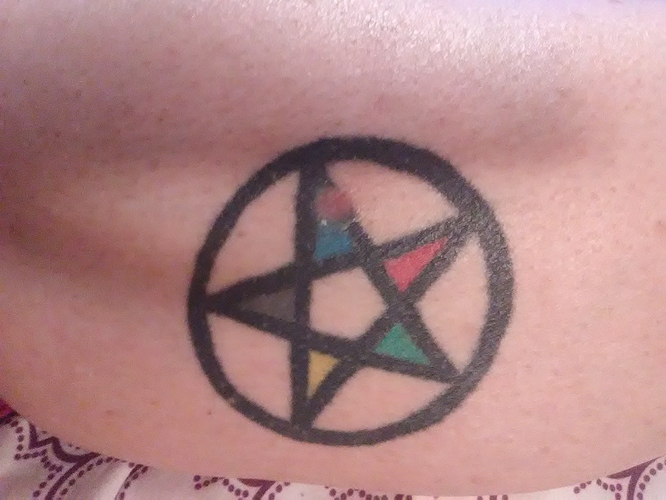 The Silver is up top…
What are your thoughts…