This is the beginning of my master work and Guide to Become a Living God through what I know to be true and what I know to be false. I am what I am, I will be what I will be. The teachings I offer grant eternal life after the physical death.
My name is Titan, my middle name is Elijah. Titan in greek mythology "The Titans were the deities in Greek mythology that preceded the Olympians. They were the children of the primordial deities Uranus (heaven) and Gaea (earth)."
I believe this to be the universe's way of letting me know I am an ancient soul and born from the primordial Gods. I also believe this ties into my other name Elijah, in the book of enoch the fallen angels lust after the women of earth and give rise to the Nephilim. some people (including my brother through God and day one homie) believe the greek beings to be the offspring of the Nephilim or those beings themselves.
Be sure to read my profile before you continue - my name and the symbolic representation of my life resembles this theory. My mother's name is Sarah my family has a tradition to give names from the Bible, I believe this is their attempt to pass on the current of magick one of my mentor said, the Bible is the greatest book on Magick ever written, I doubted this initally as I am Sarah's first born son, but I have found it to be true. Not I do not take the Bible super literally, I think a lot of fundamental Christians miss the metaphors and symbolism in the Bible. My father's name is Michael so in a way I am Nephilim and more as my father is an angel of God (his most powerful) and had sex with a women of God, one that doubts the same God she serves. You can call me crazy but this is a deeply embedded truth of my reality, my mother questions the bible even though she has studied it extensively. Here is a quick song to give praise to God's strongest angel, and my father.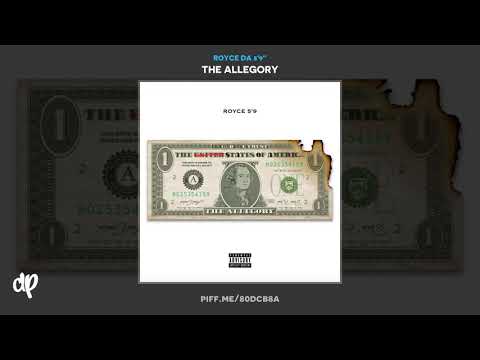 I have even gone as far to try to battle my father physically, but he is out of my league and weight class. Note Michael is also the angel said to battle Lucifer or whoever the angel that rebels is. Michael is strong and offers protection, my dad's lessons growing up has kept me from doing wicked deeds as well as prevented me from death. He taught me how to fight through wrestling - In Ancient Greece wrestling occupied a prominent place in legend, literature and philosophy. Wrestling competition, brutal in many aspects, served as the focal sport of the ancient Olympic Games. Ancient Romans borrowed heavily from Greek wrestling, but eliminated much of its brutality. Wrestling is referenced throughout both Ancient Greek and Roman literature. Many philosophers and leaders practiced wrestling and/or referenced the sport frequently in their works, most notably Plato, Socrates, Aristotle, Xenophon, Epictetus, Seneca, Plutarch and Marcus Aurelius. Dicaearchus wrote that Plato wrestled at the Isthmian games.[5] Many of Plato's dialogues are set in wrestling schools. Ancient Greek lyric poet Pindar wrote victory odes, grouped into four books named after the Olympian, Pythian, Isthmian, and Nemean Games – Panhellenic festivals held respectively at Olympia, Delphi, Corinth and Nemea. These odes were composed to honor the men and youths who had enjoyed victories in wrestling, boxing, pankration and other athletic contests.
If you are a young man or man you must know how to fight, it is essential lemme ask you this, let's assume something tragic happens and you are locked in a room with a criminal or crazy person (jail or psyche-ward). Not to get too political but fighting is FORCED in jail. When I got jumped had to fight 6 grown men, I obviously lost but I dodged an attack that could have ended my life (I dodge a bottle that they threw at the back of my head), this is the importance of protection magick it does not guarantee you will not be hurt, I was knocked out and had a concussion. They robbed me for everything I had (except my self esteem it also means one inner God.) They taunted me "I got your phone, you are a pussy, you're not about it (Urban Dictionary: secret sissy - it also means a weak man or sucker. So I voluntarily confronted the Dragon of chaos (note that Leviathan might've been a Dragon and Lucifer as well as Asmodeus are said to be dragons in certain forms. , the first time I asked the someone there what to do and they led me into a trap. The second time I fought for my honor as a man.
NOTE: My birth year in the chineese calandar is the year of the Dragon I am a Golden Dragon
The second Time I fought the the 6 men I was able to take one down, but truly I took two down, leviathan had 7 heads traditionally, but I dodged the bottle with my spider senses we can debate whether this is real, or whether I am LARPING but I played many sports growing up including but not limited too
So I took down one head of the dragon, and when I fought I took down (literally and metaphorically).
American football, wrestling,soccer, track, water polo, and lacrosse each of these sports has its own backstory and some a historical or mythological assocation, but to put it plainly sports prepare you for combat, war, they turn you into a hero, and warrior. You are essentially a gladiator and go to war for your school, team, neighborhood or country. SPORTS ARE A GREAT OUTLET FOR ANGER ESPECIALLY FOR MEN AND ARE MUCH BETTER THAN JOINING A GANG!
Here is my favorite pre-game video, I used to say this speech before my track.
meets.
Sports can connect you to GOD and what we call FLOW I believe flow is what has saved me from so many NDE, I distinctly remember spinning out across the whole highway some how my body knew how to save myself I was in shock but when I got back my mother still made me play my water polo game.
The discipline and flow you gain through sports gives life meaning. Working out lifts you out of depression and even makes you smarter.
Try to workout everyday - remember your body is a temple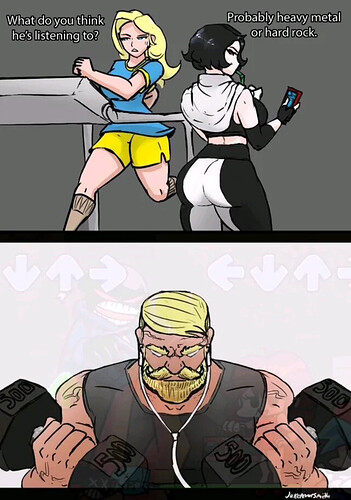 Great workout song!
I say this all to say, you do have super power, and I can help you unlock them. Follow my wisdom and warrior among men
I fell in love with hip-hop through football and sports. I have an advantage over a lot of other men in America as I've been the minority many times. I was the team captain (or leader) of most of my sports teams, I also played against many D-1 athletes. Most of my friends play in college, I could have played but I fell in love with music, I still work out as its very good at helping me get out my aggression and anger, this is why you must learn to defend yourself, so that you can protect yourself and your village. I have met horrible people, the world is not safe, you must be able to kill anyone that threatens your family or village.
Here is my favorite anime NARUTO the show is deeply symbolic and has a lot of ties to the occult, the main character's dream is to become the Hokage of his village. Not to spoil to much in case you watch it (skip the filler) and Naruto shippuden is better than the original.
I like all the characters, the show goes into what it means to be a hero, and why you should uphold the tradition that was passed down to you. Naruto's parents sacrifice themselves to trap the most power charka demon - the 9 tailed foxed into him, so that it does not destroy their village. So a demon capable of destorying his village is sealed within him. He is an outcast to his village and everyone treats him poorly. Down the road he develops a strong bond between his friends/rivals. His closes friend and rival is Sasuke Uchiha.
Naruto is supposed to be America, and Sasuke is Japan.
Note that they use their chakra or chi to defend the village and fight against evil, but sasuke follows orochimaru a ninja skilled with serpents to gain power through hatred as well as loss, Sasuke cuts off all his friends in order to become more powerful, and later tries to kill naruto to awaken his ocular powers.
I have worked with Sasuke as a God form extensively, as well as Naruto. But I identify with Sasuke more.
The assumption of a god-form (to my knowledge) comes from ancient Egypt, they assumed the Godforms for their magickal rituals, and the pharaoh was said to be God.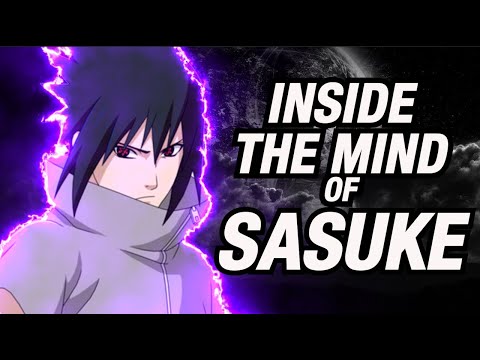 Here is my personal video on tactics I learned from secret societies.
Note I was mentored and tutored under (in my opinion) the most powerful magician who ever graced this site. She worked under Ba'al or Bael an ancient God, and she is the one who I learned form the most. At the same time, she marked me in a way no one else has. I had felt her power multiple times to the point of worship or idolization. She taught me almost everything I know, but even she had and agenda. In a way we are eternal enemies for we worships an opposing Gods, and the foundational truth which reality was written on.
This goes deeper into my name as Elijah and his role as a prophet for YHWH.
I have seen the light and I now know the power of bonds and what it means to be a Ninja/Shinobi as well as and my ninja way.
It wasn't until I came back to my foundations of a man and my power of a magician did I realize my strength came through others and with the help of others. But I think going solo, by myself was essential to my foundational faith in God.
"CARRY EACH OTHER'S BURDENS, AND IN THIS WAY YOU WILL FULFILL THE LAW OF CHRIST." - GALATIANS 6:2 (NIV)
It is through teamwork that we are strong, we must unite together to bring about peace on earth. The
of Jesus worship God with mind, body, and soul. As well as treat your neighbor as you would want to be treated.
.