Hello,
Has anyone used runes to attract someone?If yes which runes did you use?
have you done research on the runes and what they mean? tbh thats how you find out which rune does what.
I have not done it but I have used Fehu for bringing money and job opportunities
have a read will you.
could go for a rune that brings new opportunities/ beginnings and ask for the love of somebody new or somebody old
4 years ago I did a bind spell,4runes call Merlin and blood,not remember well bcse my phone was stolen,it was runic .and works good
attracting someone with the runes is a little high up there i know it may be a path your called on but i would ask a spirit first. The runes take some time to use and get use to
The Rune Gebo is good for this
Snow88…I've noticed on several threads now that you've been on the hunt for various ways to attract a person, I assume that you're trying to attract an ex-lover or something. Whatever your situation is, it seems like you might be desperate for a result here, which is fine…but you should know that it tends to be best to not use a whole bunch of different spirits and spells to do the same task…largely because it subconsciously shows that you lack the confidence in any of these attempts actually working on their own…so you stack them to compensate. Hopefully, that is not what is happening here, but if it may be, I would encourage you to give this link a read.
To be honest,if the guy wants a girl,semenand blood,plus a link,be good,also good spirits,to bind from cords ,or knock Magick. Stones, pictures and honey,herbs the person will fell in love, I suggest the poster,to get Kindle unlimited,it's $12 USA and read all the free books,#2 get a public library and order books, and tat way he learn ,and get experience,
Ι havent casted anything yet
The runes could whip your tail. I'd work on mastering them before using them on other people.
If this is sexual attraction you can use a bindrun with Tiwaz and Perthro. The more simple way to do that is to take a red pencil and piece of paper. Breath slowly and deeply for 5 minutes centering yourself.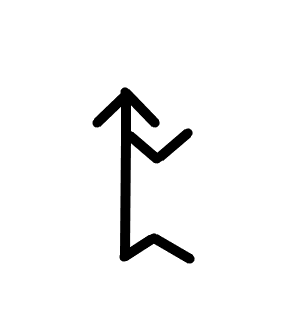 Start by Perthro draw it and chant at same time the name of the rune then do the same with tiwaz. Then focus on the bindrun and say as a mantra TYRPEORTH at same time think to the result that you want to achieve during 10mn or so.
It is possible to carve it on a piece of wood or stone etc.
There is more complex ritual but often simple ritual with good concentration can give great results. Dont missed to write the bindrun in red.