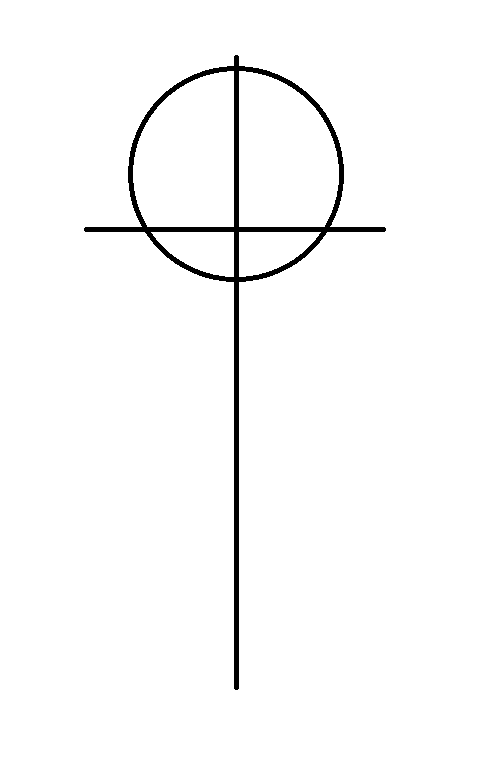 I have a strong impulse to craft this cross, but I am curious about its origins.
It is not the classical halo cross because the halo of this cross is not centered on the middle, but I get the feeling I've seen its design elsewhere before.
I also get the feeling this cross does not symbolize Jesus Christ crucifixion, but rather a Man ornate with a halo, a symbol of mankinds divine potential.
I've played with this idea a while and consider adopting this cross as a signature of my personal religion.
Regardless, ever seen anything like it out in the world?