Anyone here have an altar for their ancestors? I've been thinking about setting one up but am just mulling over the specifics.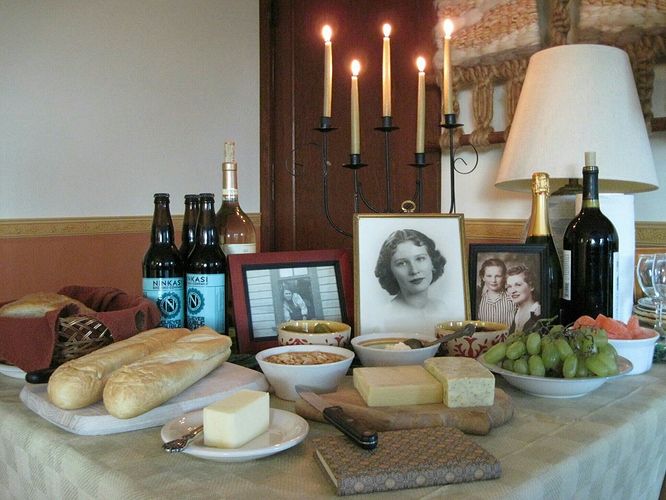 Some tutorials say to put it in a place that you go by often so your ancestors can still feel like part of the family, like the living room, but warn not to put it in your bedroom (one account I read had a deceased grandfather be so aghast at seeing his granddaughter naked while changing clothes that he didn't speak to her for weeks

) Others say, however, that placing it by your bed next to your head can be a good source for dream communication and visions, and to just cover it with a white cloth when about to do anything that might be considered indecent. This line of thinking rapidly leads to the somewhat disturbing image of a ring of ghostly spectators cheering on the action whenever my girlfriend and I start getting jiggy with it, or viewing the proceedings with utter disgust!
(link brought to my attention courtesy of @Lady_Eva)
Also, there appears to be conflicting information as far as offerings go. Some sources say that ancestral spirits do not enjoy sharing their offerings, so one must place a cup of water for each separate spirit being venerated. Others simply say to have a single candle & cup for all your ancestors. Going along with this, some tutorials say to mention all your ancestors by name that you can, whereas others say to only venerate those that you find worthy & actually had a good relationship with while they were alive.
Thoughts/experiences? What do you guys suggest?