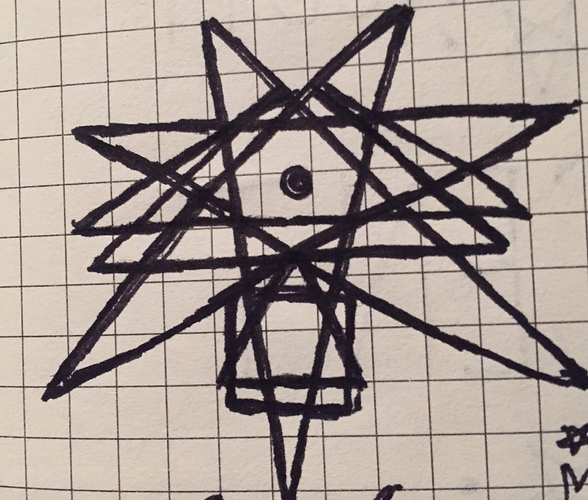 This symbol I was given by Azazel where this is the seal of the fallen in which this extremely powerful symbol was to be used in a ritual to become a member of the fallen unleashing my spiritual wings, which I saw as two red minor chakras at the shoulder blades.
I was told that Lucifer, melek'taus, samael and azazel will be called at the temple while performing the ritual.
Anyway I just love this symbol when I asked azazel it's name he gave me a demonic word which is Veng'gasak.
Let me know what you guys think