A week and a bit ago I did a few fae spells. Just some self-improvement work.
I've been in my place for nearly 4 years and not a mushroom in sight.
Suddenly they are all over the back garden. I don't feel like this is a coincidence. There are 3 different kinds.
image|320x240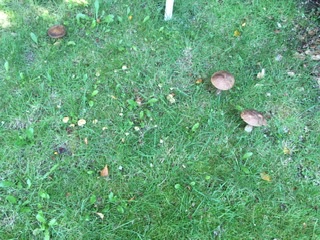 For those whom work with the fae, does this mean anything? I can't actually communicate with spirits so until I'm able to, it's all trial and error.
Should I leave them? Do I leave an offering?
I'll have to cut the grass eventually…
I'm guessing it's neither a good or bad sign. Just a sign they are there?