---
Watch the live stream at 2:00 PM-ET Wed. E.A. replies to the most common questions like, "When is the best time for magick? How long will spells take to work? What are real methods of astral time travel? What is special about the time we are living in?" and more. Bring your newest comments on pathworking, spellcasting, magick mastery, and more. As always, donate a hyperchat to receive a guaranteed answer.
---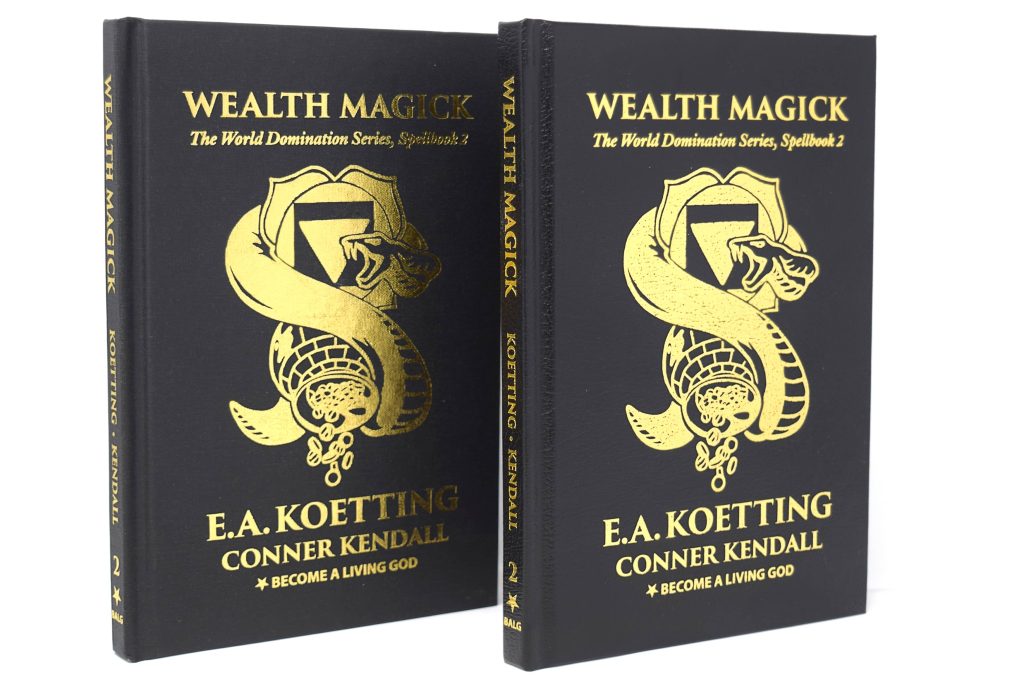 THE WEALTH MAGICK SPELLBOOK
Featuring E.A. Koetting & Conner Kendall live to order August 29th.
Your ruthless guide to performing demonic Money Magick for unlimited prosperity and abundance… Here's my proven blueprint for building your own Infernal Empire from the trenches as a Master of Wealth.
Click here to receive a FREE ebook chapter right now, and an email alert when The Wealth Magick Spellbook becomes live to order Monday night, August 29th.