---
Click here to watch the stream at 2:00 PM-ET Wed. E.A. Koetting is joined by special guest Conner Kendall to discuss Conner's upcoming release of The Black Magician's Handbook in September. Two of the most hardcore black magicians share notes on their adventures on the pathless path. Bring your newest comments on pathworking, spellcasting, magick mastery, and more. As always, donate a hyperchat to receive a guaranteed answer.
---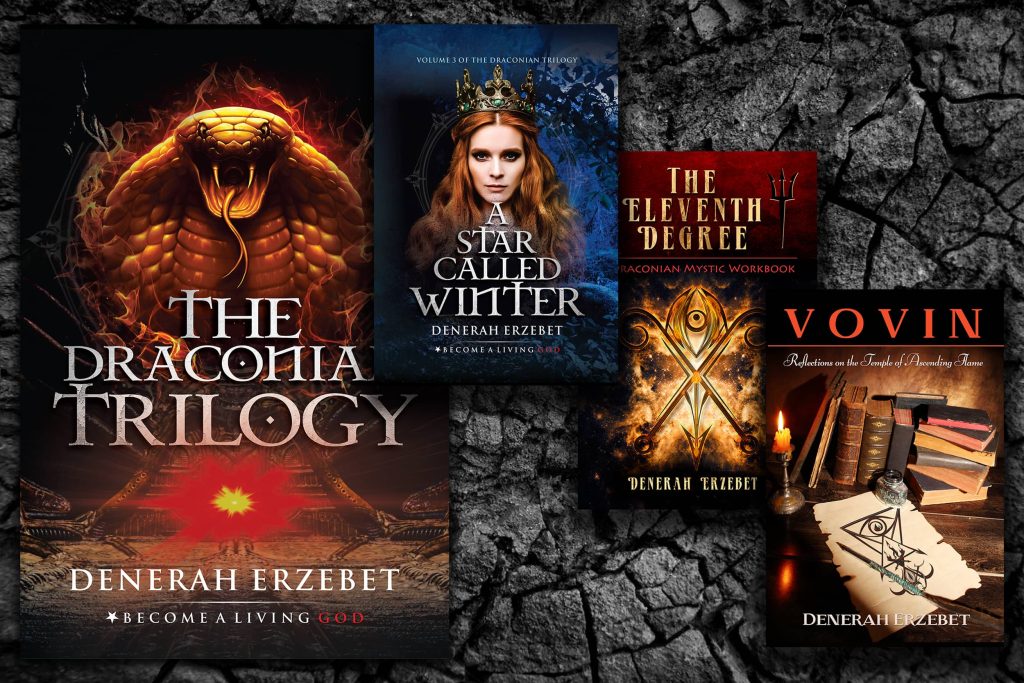 Unlock The Draconian Trilogy by a top initiate from Temple of Ascending Flame, author Denerah Erzebet, featuring:
• A Star Called Winter
• The Eleventh Degree: Draconian Mystic Workbook
• VOVIN: Reflections on the Temple of Ascending Flame
Experience direct gnosis with the goddess in these uncensored living grimoires. Click here to order the full series in a three-in-one trilogy or individual volumes.