---
Watch the live stream at 2:00 PM-ET Wed. Learn how to fully open and activate the three Great Gateways of Magick: Fire, Water and Blood. Bring your newest comments on pathworking, spellcasting, magick mastery, and more. As always, donate a hyperchat to receive a guaranteed answer.
---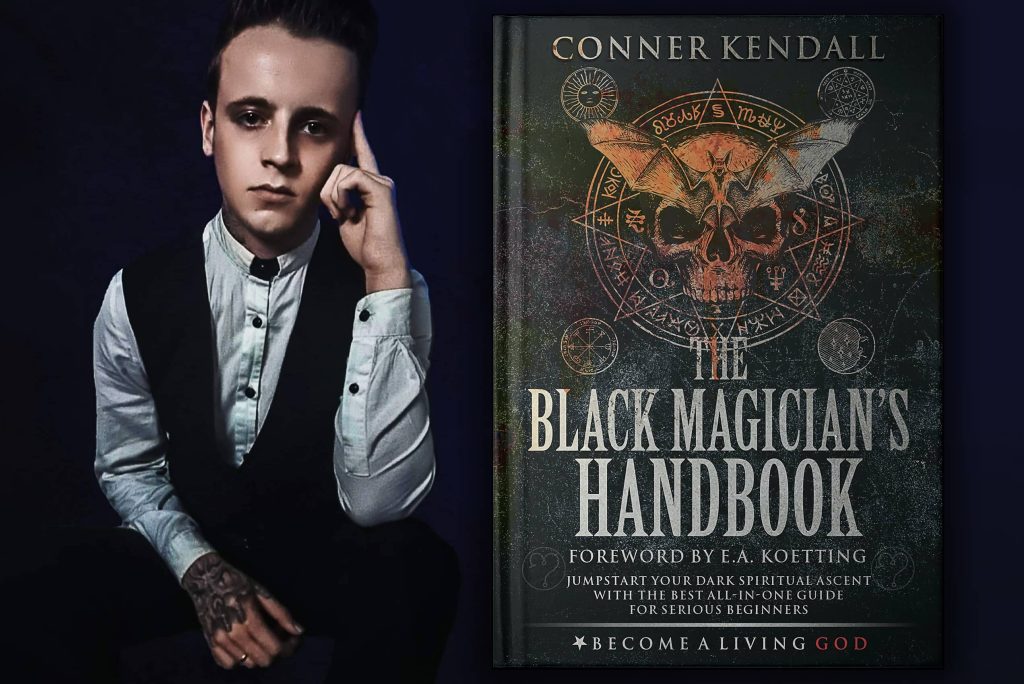 Jumpstart Your Dark Spiritual Ascent With The Best Handbook On Performing Black Magick For Serious Beginners… Discover Humanity's Most Liberating, Empowering & Rewarding Spirituality
The Black Magician's Handbook by Conner Kendall
Foreword by E.A. Koetting — Live at midnight, night of Monday, September 26
New magicians always ask me, "Conner, what's the best book on black magick for beginners?"
Jumpstart your eternal ascent with the BEST handbook on performing black magick for serious beginners. Discover humanity's most liberating, empowering, and rewarding spirituality with my new guide to the Left Hand Path for new magicians.
Click here to Get a FREE ebook chapter right now. The Black Magician's Handbook becomes live Tuesday, September 27.