---
Watch the live stream at 2:00 PM-ET Wed. Learn black magick spells to ignite the torch of your Eternal Ascent. Bring your newest comments on pathworking, spellcasting, magick mastery, and more. As always, donate a hyperchat to receive a guaranteed answer.
---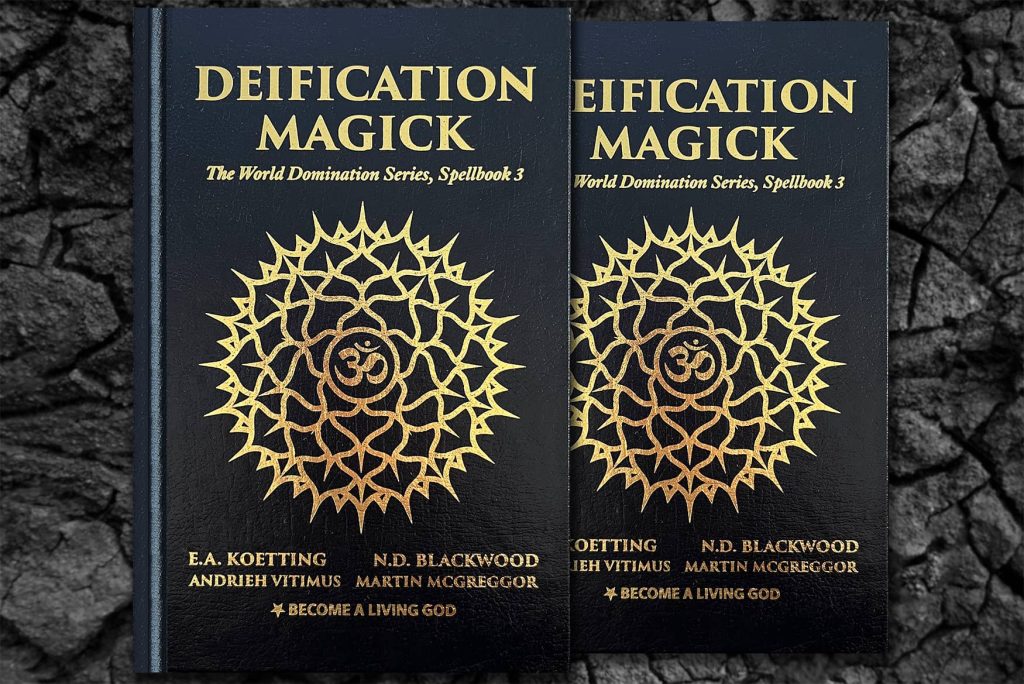 Ignite The Torch Of Your Eternal Ascent With A Sinister Guide To Performing Self-Deification… Embark On The Baphometic Journey Through The Underworld For Transfiguration Into Godhood
The Deification Magick Spellbook features 4 complete blasphemous grimoires on the Ascent to Godhood by top sinister authors worldwide:
E.A. Koetting – Rituals for Anti-Transmigratory Ascent
N.D. Blackwood – The Vampire's Handbook: Self-Initiation Without a Master
Andrieh Vitimus – Adversarial Magic: Breaking Your Constraints to Godhood
Martin McGreggor – Blasphemies of the Ascendant: Discovering the God Within
Become who you truly are as a Living God or Goddess, and thus commit the worst possible sin.
» Click right here to order the The Supreme Deification Magick and save 69% off, featuring the leather hardback grimoire, video course, and group ritual on Tuesday, December 27.
---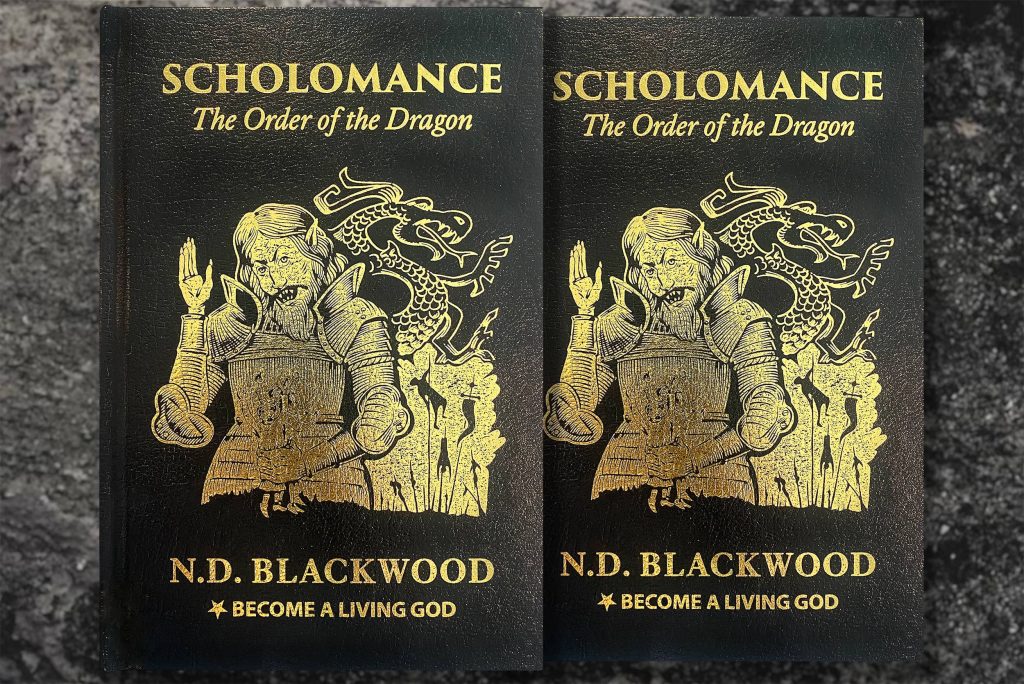 Unmask The Sinister Science And Occult History Of The Vampiric Arts From The Order Of The Dragon… Receive The Dark Gift Of The Drakul For Apotheosis In The Draculean Chain Of Undead Vampiric Adepts
In Scholomance by N.D. Blackwood, you'll learn:
Occult science of transcending physical death
Transmortality in the Body of Black Light
Dark Gift of The Drakul: the Ascended Being
Union with the Adepts of the Vampiric Chain
Dark yoga from Inner Teachings of Green Order
Sinister gnosis with The Unknown Superiors, Vampiric Lords, and Wanderer der Nacht
Become a member in The Brotherhood of Night
Real hardcore history of the Vampiric Arts from Order of the Dragon and European Renaissance
» Click right here to order the hardback grimoire and uncensored video courses together to save $100 off and 25%.