Chapter 2
A note to the reader: this book will feature one chapter of practical, hands on magickal instruction followed by a chapter relating to an experience with a Goetic spirit. This book is an electronic copy of my physical book.
The Magick Wand: a tool for a Magician.
First let's talk about tools a little bit. Are they necessary? Simply put, no. Do they help a great deal? Yes they do.
Think of a tool as training wheels on a bicycle. They are an aid to the magician. If you don't have a wand don't freak out or panic, use your first two fingers pointed straight out. This is how you will be directing etheric and astral energy during rituals like the LBRP, LRH, ect. I myself use the wand. Probably because I like using tools since I learned magick from the ceremonial side of things.
Now wands are used all over the world even in our modern day in various professions. Think of a conductor conducting his symphony. The traffic cop and his baton, the policeman and the billy club, the executive with a laser pointer during a business meeting. The wand focuses your attention on a single point.
You want to practice magick? Let's get you a wand.
This was my first wand.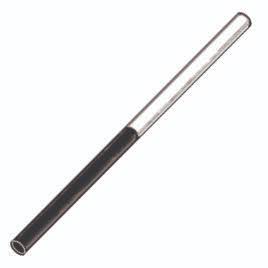 This is an outer order of the golden dawn wand. It's intended to teach the student how to banish and invoke. I used this wand for my first years in practice. It's a good wand and it's easy to make. Anyone seeking information on that feel free to PM me.
Here's another wand the golden dawn uses which is very beautiful an flashy…but this is NOT what we're after here.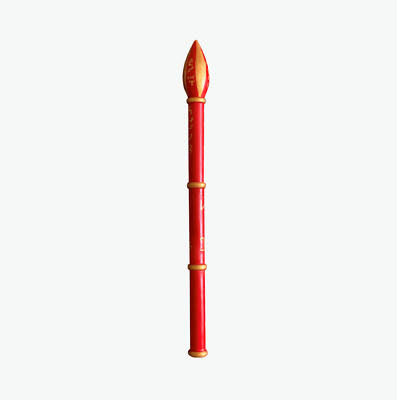 Here is my current wand.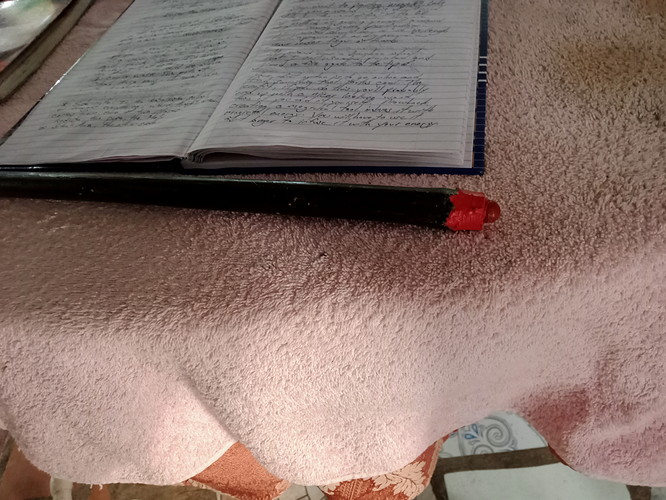 This was a piece of bamboo shoot that I cut, sanded and painted. Then I attached a beaded fire agate to the tip. All purpose wand.
I'm going to give you three methods of getting yourself a serviceable wand. Couple specifications, your wand should be 12-16" in length and approximately as big around as your index finger or thumb.
Option one: go online and find something that looks cool to you and calls to you. Use your intuition. If you go this route chances are you'll have a very attractive tool, much more so than if you did it yourself. But the drawback is it won't have your energy in it. You'll need to sleep with it under your pillow 7-9 days to attune it to yourself.
Option two: a trip to the construction depot. This is how I made my first wand. Find a dowel rod of the specifications listed above, sand it well, apply gesso, and two coats of acrylic paint. Easy breezy.
Option three:. The best option. On a Tuesday during the hour of mars preferably go on a walk in the woods. Bring a small saw with you perhaps. Look for branches that could be cut and formed into your wand. Be guided by your intuition. It's completely ok to have a knobby gnarled wand. If you can find an elder tree or oak tree this is best. Take your prize home, sand and paint.
Now you've got a wand, what are you going to do with it? First I tell you to sleep with it 7-9 days under your pillow. Don't allow others to handle it. Store it in your altar or wrapped in silk.
How are you going to use this tool? On everything! I banish, invoke, and evoke using my wand very regularly. When I conjure a spirit and point my wand at the spirits seal and speak my will the spirit knows I mean business.
Pro tip:. If you aren't having fun and being inspired and excited by practicing magick you're doing it wrong.
Take your wand and direct the forces of the universe that are also present within you. This is your royal perrogative.
"Somebody get this guy a wand" - King Bael…