For goddess Lilith
Thank you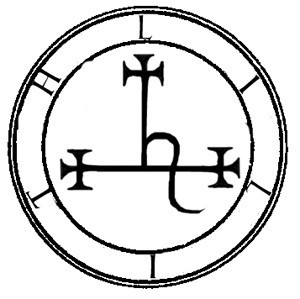 Thanks but the enn chanting to Lilith video on YouTube has a different picture

I have a different seal from what's on Lucifer's enn video
The point is that you have one for lilith so that you're able to open it. There are sometimes more than one seal for a demon
Okay
But I feel like I need the other one lol
Ugh
Them find the other one, search "Lilith sigil" on Google Images and you'll find it.
I've been searching but I didn't find what I'm looking for, the specific one
This video and this sigil?
In the description is says "This sigil is our Coven's Personal sigil that we use when connecting with Lady Lilith."
So not very likely to be known by many outside that order. Anyway just draw it from the video and have fun.
I didn't see that lol thank you so much, I'll inbox them



Entities will give you sigils, names, enns, rituals for your own use.
Rather surprised that they are sharing it publicly as I was told not to share anything without express permission.
Not sure how she would react to you calling her with that one, there may be an additional enn or salutation that identifies members of the coven.
Personally, I would go with the traditional one until you are told otherwise, or ask her.
On video Lilith sigil is wrong
Welcome @Vitalicus. Please post an introduction in the NEW MAGICIAN AND INTRODUCTIONS area, and tell us about yourself and any magical experience you may have. It is a rule of this forum.
It's a unique sigil for a particular coven. It may not be traditional, but it's not wrong.