This would be mint if would try this on me need that healing from Azazel

Main thing is that my chakras need healing.
Okay dokay! Thanks a lot

Ok ill work on it hopefully tonight or early a.m.

BTW, what does it mean When it says on your profile that You're in my magic circle? It doesn't say so about others

thank you for helping me much respect to you.
There are also some excellent mantras for healing your chakras as well. Once I work on them I would recommend you set up a meditation routine for rotating and balancing your chakras. I do this twice a week atleast.
Its my gift. I have a gift for getting in and out of magick circles and usually have very profound visions of that magician when I do.
Can i request it also? I'll pm you. Much thanks…
Can I ask for healing for my mother and healing to improve my financial health?
Alright, cool.

I could definitely use some healing!! I"m in dire need of it.
Ok Im stopping after Mejinn for a while. I got other stuff that I have to do so thats the last one for now
You're awesome! Thank you!
What info do you need?
Would you be able to share the Chakra mantras that you use?
Sure . Just give me a lil time. At work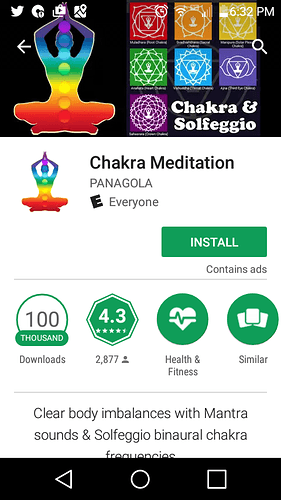 I use this app from the google playstore. I really like it bc it goes through each chakra and you can set a certain amount of times for each chakra i like that bc then im not stessing over if ive lost count or not and can focus on my meditations it will also automatically move to the next chakra. I usually set it for about 21 for each. I was doing this twice a day moring and night
I really like it. I hope this helps.