Some of the goetia are manipulative pricks lol
Oh wow… Pure, absolute justice, yeah…
Archangel Raphael is the Healer and really will need to cut off an addiction im Suffering from, for years now. Could i also call any demon to. Help in this process or Raphael is more than capable for that?
The demon Marbas is known to work well together with Raphael.
As for "enemies" I know of Raphael and Asmodeus not getting along well, which is kind of obvious. (I don't see why anyone would call them together anyway though, since they really dont have alot in common.)
you might get more research info watching series supernatural. lol they all about angels and demons. haha.
@wisepup I tend not to read your posts and replies because you are almost never serious and into the point, but now i did it by mistake…
Lol
mix contradicting confusing message there. =o)
Im really ready to feel and suffer as much pain as it's needed, to get over this addiction. (Its not about alcohol, sex or drugs, something else…)
But in order to ask Raphael to help you , it should be just one time evocation and giving your request? Or you should evoke him till you see your mind and behavior will start changing…?
I would evoke him and tell him your request, and then see what he answers. Maybe you feel the sudden need to do something particular, or change some behaviour, this can be a sign, since most of the time he wants to give you instructions on what you can do yourself to help make the healing work, to give it a path.
After giving him your request, you can evoke him again if you feel the need, but you can also stay in contact with him through other methods, like meditation or lighting a candle for him.
What counts is your results, not whether you get signs or not.
I experience his energy as very calming, his light is almost a bit dark, more like moonlight. Quiet and soothing.
Someone here once mentioned that they evoked the archangel Gabriel immediately after evoking Belial, and the first thing the angel did when he arrived was start beating on the demon king. The member who related the story didn't know if it was a personal beef between the two or if they just didn't get along, but Belial wasn't very happy about it, so to be on the safe side, it's probably best not to evoke those two together lol
Great guidance and advice Helena! Much appreciated.
I will talk to him and keep you updated if you want, with a post here (I can't pm you)
Even tho this matter is not related with the original topic

but its fine I guess

Okay… The tall, kind angel with the long hair start beating the huge "beast"… I just can't imagine that actually happened
1: Archangels are powerhouses, and can go toe to toe with almost anything. There is a reason they are the beings most often called upon for protection.
2: Archangels are warriors and carry swords, regardless if they appear to be "kind with long hair" or not. The New Age angelogists want to paint them as fluffy bunnies, but they have always been portrayed as absolutely terrifying in the Bible, where they razed entire cities into rubble and slaughtered the first born of Egypt (and in fact commit far more acts of violence than any demon)
Gabriel is fully capable of beating on Belial. The only real question is what was his motive to do it? I doubt he would have done it without reason.
Angels descriptions pre reunessance are uglier than Goetia
@DarkestKnight i was sarcastic ofcourse, whereas I know archangel Gabriel in this appearance, provided by the church.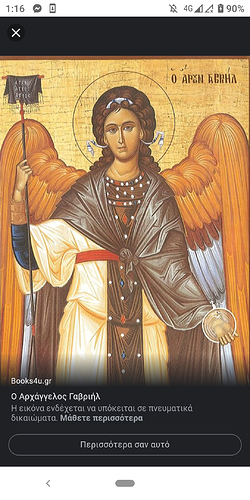 Could we create a thread who will be replied by someone who works with Gabriel constantly or Belial…?! This is really interesting question.
When I summon them, every archangel usually shows up in armour with their swords. The only one who doesn't is Raziel.
The best way to answer the question would be to evoke them yourself. I will admit, I am tempted to do just that now
And what if im not able to hear them yet…?! My experience of serious practicing is… 3 months now?!

but i dive deep into it.
If you have the capacity to do so, then go for it! I bet there are many ppl here, awaiting for this explanation
Keep us updated


I have heard that hearing spirits is the hardest magical skill to develop
@Etheric_Vagabond Yeah… Exactly… im really glad we have the pendulums at least, to establish a kind of communication

Could be someone cheated on poker night
I'm no fan of working with angels, to me they've been aloof, stern, and sometimes downright mean. Michael in particular, I only call on them now in the rare instance I need to do lbrp.