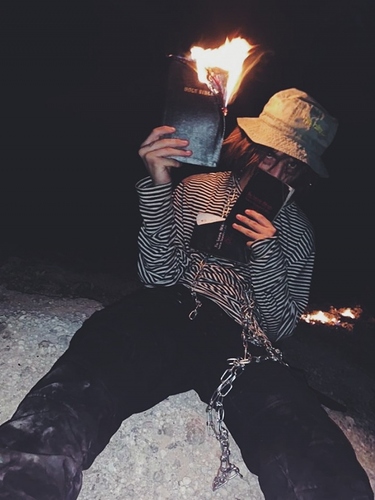 So what is your take on these kinds of people? I personally want to find out their reasoning for doing this kind of shit. I want to know why they sacrifice animals, burn Bibles, and let everyone know that they are satanists and they "don't care". Shit actually boils my blood. I admit I used to be like these people. I used to flaunt pentagrams and Satanic jewelry. I didn't have a goddamn clue of what I was doing in magick either lol. I thought I was the shit and no one could stop me.
I have asked some beings of the Infernal Empire about these kinds of people. Belial and Malphas have told me they do not associate with them and refuse to work with them until they change. Malphas has told me that Lucifer is actually quite sick of these people as they are destroying his image and turning people away from the truth. I find I get very angry and want to kill these idiots… A lot of these kids also do heavy drugs… It's quite funny to me because drugs destroy your energy and drive off spirits but yet they think they are "all-powerful". Smh.
What's your opinion? Why do they do it? Is it to look cool? And for what reason?