Interesting experience in the wee hours of the morning.
I went to bed around 11pm last night and looked forward to a full night of sleep. No early morning rites or evocations planned.
As I was laying on my stomach, I heard this loud "HAAAAAAAAAAAAAAAAAAAAAAA!!!" sound and felt this huge energy bomb hit my aura across my back.
It literally felt like a kid ran and cannonballed into a pool. And I was the pool. lol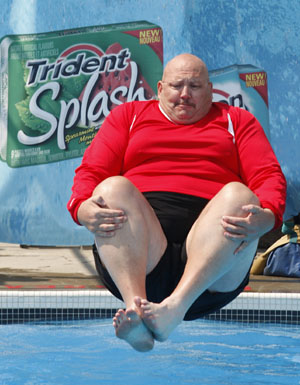 I snapped wide awake and look around like "WTF just happened?"
I looked over at the clock. It was exactly 1:11 am.
So I turned over on my back and talked out loud. "Well, I definitely heard that." My ears were still ringing from the massive shockwave of energy hitting my aura.
"Ok, so which one of your jokers did that?"
No answer. I started reaching out to them, one by one.
"Was it you?" Laughter. "No."
"You?" More laughter. "Not me."
After a couple of misses, I just relaxed and cleared my mind.
"Sastan" popped into my head, so I reached out to Sastan and said "Oh, it was you, huh?" He just laughed and said "Got me." lol
I thanked him for helping me work on my clairaudience.
And then I started feeling a lot of energy entering my forehead. I was just like "awwwww" and relaxed into it. It was almost like a brain massage. It felt really good. lol
That continued for another 30 minutes and I thanked Sastan for helping me again. And then I told him "But no more funny business tonight." I heard his laughter in my mind as I fell asleep.
"When you do weird shit, weird shit happens."
– Lady Eva