On the cover of the 2nd edition book: "Black Magic Evocation of the Shem ha Mephorash" by G. De Laval
there are symbols encircling the tetragrammaton that I have been unable to identify. The cover image given below is on both the 2nd and the Devotee's 1st edition.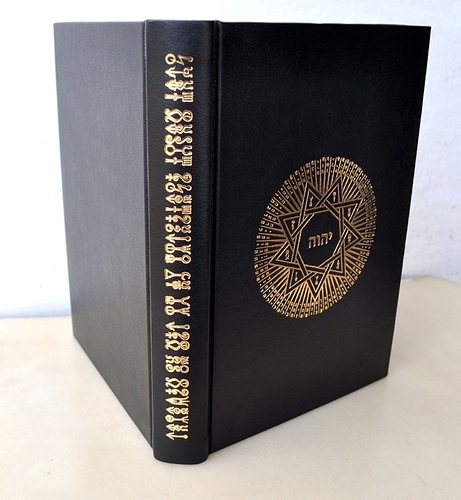 There are further smbols on the spine of the devotee's 1st edition that is not on the 2nd edition.
If anyone knows what these symbols are, where they came from, and what they mean it will be greatly appreciated.