So I worked 6 days last schedule but because of how the schedule works before today my last day off was last Monday. .
I've been working while trying nurse my foot which started as this

Then this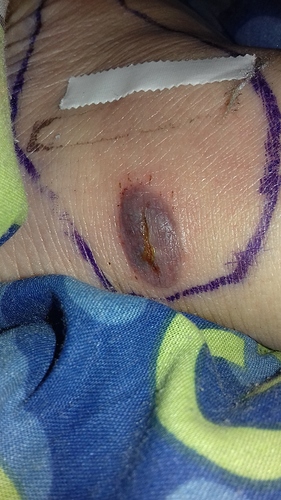 And now this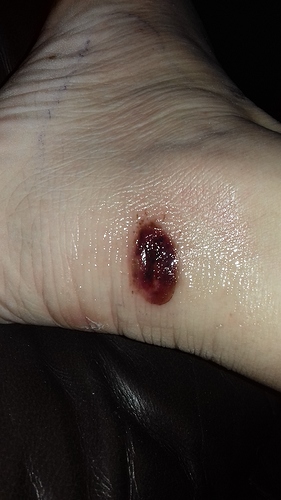 I've also done my best to keep working on my evoking Tiamat Challenge and I've went through 7 gates and 7 hells …
So when Tiamat calls me a beautiful bitch and says work for it , she isn't joking. I've pushed myself hard and Ive had to fight through alot physically and mentally and emotionally. …
https://forum.becomealivinggod.com/t/30-day-tiamat-challenge/31255/74?u=arianna
I hope this will motivate you guys to keep going even when everyone would just sit with their foot propped up…
Slap an ace bandage around that shit and get er done!!
I'm taking 3 different antibiotics and I'm healing.
Some would say I'm posting a weakness but I say I'm posting motivation. It all comes down to how bad you want it … fight for it.
Dr's think it's a spider bite Idk I was cleaning around my porch and it started stinging like a fire ant bit me … but I didn't see what it was. Oh and the marker is because it started to have red streaks which is not good. So if the red went past the marker anywhere I was told to get to a Dr asap.