Here I am again with another group readings! Its fun to have a peek on whats going on!
Pick a number 1 2 3 or 4 and check the comments!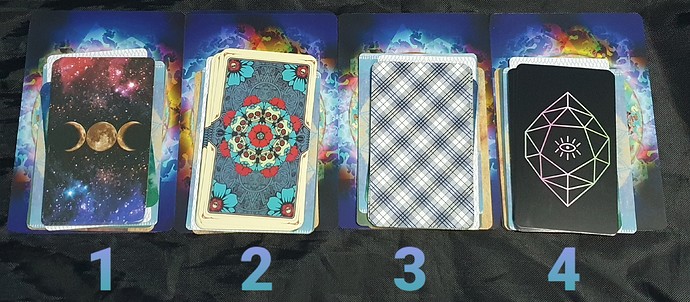 The tarot is about whats happening this year and the oracles is guidance for you to get you through it!
PS. Please wait until I am done posting all 4 readings!

thanks