So on occasion I get random scratches from entities. Normally they're small in terms of width (as small as a needle and as wide as a human finger nail) and they're usually from ghosts.
Tonight, however, I got a big scratch from something that might not be a ghost. I say this because the scratch itself looks strange; like three very sharp needles scraped themselves across my skin at the same time.
What's even weirder is that I can't even get a clear photo of this scratch. They all end up blurry.
This was the clearest photo I could get: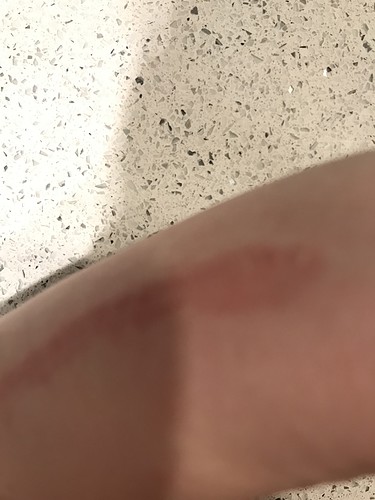 Something feels eerie about this one.
I'm wondering if anyone would know more about these sorts of scratches and what they mean? Should I be worried?