Tonight as I was cooking dinner, I noticed something off in my fridge. My horseradish bottle was upside down, with the lid all crooked and there was this black substance all over it.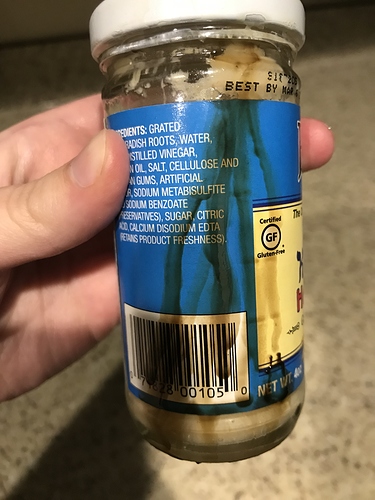 I checked the expiration date and it was fine. The inside of it was fine too. It didn't look like anything had spilled out either. I checked the rest of my fridge to see if anything spilled. The only other two places that had this substance were the place where the bottle was sitting…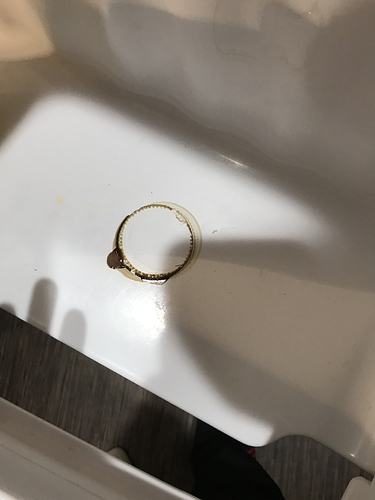 And a little bit on my mustard bottle.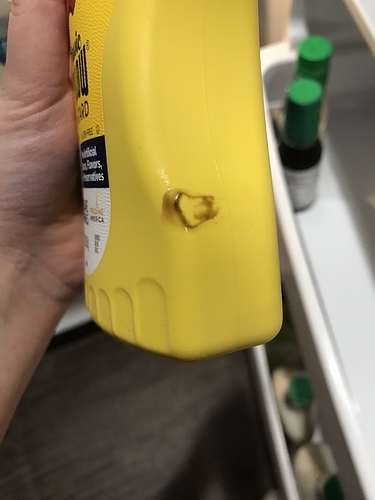 There was nothing else in the fridge that had this. I googled it to see what it could be, but the only answer I got was something about yeast, but the horseradish I have doesn't have yeast in it. It didn't have any scent, and there was no way in Hell I was going to taste it.
Any idea what this could be? I'm stumped.