Intro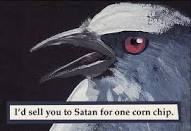 This is a concept that I was inspired with by the Death Gods and it weighed heavily on my mind today.
Concept
Create a Pact and sell your Enemies Soul to the Death God in exchange for Knowledge or a Deeper ascent.
Furthermore, you can basically cause them to be a slave if the God you summon. They hence become a type of offering for them.
Also:
Write Pacts with Other Humans since they can be evoked.
Combine this with The Rite of Deification and the doors to Power swing wide open.
I'm gonna implement this concept than report the results back to y'all.
I'm also gonna start writing more on the Death Gods as well
In Sin and Blood,
Micah/Satan/Grand Demon of Ascent