So basically… I was dreaming about demons.
Only the dream was set where??
in my bed in exactly the same position I'm in rn… Himalayan salt lamp on and darkness.
I was laying in my bed and recall hearing noises and taps and scratches and kept covering my head and popping it back up. It felt like a presence and I wasn't sure what was going on.
It didn't feel evil… I was a little worried but I didn't feel frightened for my life. If anything I was more taken back.
Anyways… last thing I recall coming to mind before the dream changed to a different scenario was dantalion.
I remember laying in bed looking up and seeing sigils past by in front of me and the final one I saw was a sigil that I'd never seen before.
I heard a voice saying dantalion is one spirit who will get the job done fast and make things happen when the spell is done correctly.
Now despite the sigil wasn't that of dantalions I felt intuitively that it was his and somehow felt like he had a hand to play in this.
He didn't seem angry but I felt almost like the way the voice was bigging him up and telling me not to be afraid of him just trust him cause he's the big daddy of making sh** happen I was like oh so it's more of "here's your guy" kinda dream.
I remember before going to sleep I was planning in doing a spell with him but felt to tired to do it so drifted off naturally. And then this dream occurs.
The strangest part is.
When I woke up to check the time I saw this…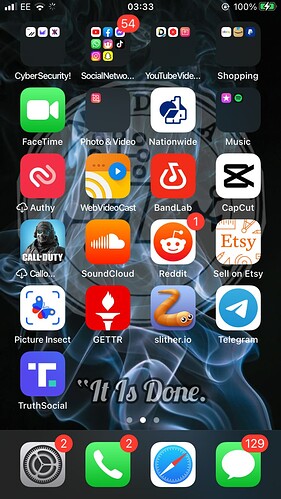 3:33!
Can anyone tell me what this means.
Do I need to do a cleanse or banishing?