So I've been evoking Lucifer for a while now. He talked to me through my thoughts. I felt his presence and made me tear up. I was so happy. And I was shaking everytime.
2 nights ago I was with my boy best friend and my girl best friend at my house. At 10 PM, my girl best friend was in the other room. I was with my boy best friend and he told me that he wants to talk to Lucifer.
When he was born, his heart stopped beating for 30 minutes, and then, suddenly, he woke up. He wanted to ask Lucifer if he brought him back and why.
I told him- I had no sigil, no candles and no incense. He said "let's try some invocations anyway" and I said that he won't show because it's impossible.
But we started saying this together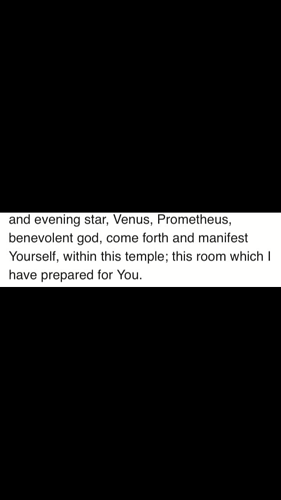 <img
(And there was another screenshot but I can't insert it and I don't know why)
I started shaking, as usual. Also, I started tearing up. He started to shake too, and took my hand. The third time, he started shaking SO BAD, I've never seen that kind of shaking in my WHOLE LIFE. I started freaking out and crying and screaming because he looked at me so cold and he couldn't stop shaking like a freak. His whole body was shaking so bad, especially his legs. My girl best friend came into the room and she was really scared.
He started yelling "LEAVE" once she came into the room and she tried to leave, but then he yelled "CLOSE THE DOOR"
The energy in the room changed. He looked at me like he wasn't himself anymore. I was so scared— I admit that. I thought that he was making fun of me at first. But he started talking and stopped shaking. I know my best friend and I'm telling you– THAT WASN'T HIM. Not a bit.
I asked questions and he replied, we laughed, we talked. And then he left at 23:59
So our session was: 22:59-22:59, I think that can't be a coincidence. Also, he was FREEZING. HIS LEGS WERE FREEZING.
I don't know what to say, I am confused.
What do you guys think about this?
(He was very charming and calm, somehow distant, but also very close to our hearts. )