Hey guys, I'm currently doing Flame Sixteen from EAs Initiation of the 18 flames and the assignment is…
Through Astral travel and evocation, discover a undiscovered part of the astral plane inhabited by powerful entities. Obtain their hierarchy, powers, names, and sigils of no less than 33 spirits.
So I have just done the first one, and want to share it with you guys:
The Wegans
A group of Demonic beings who are Destroyers.
Planet(s): Pluto/The Sun
Element: Fire/Void
Gateway: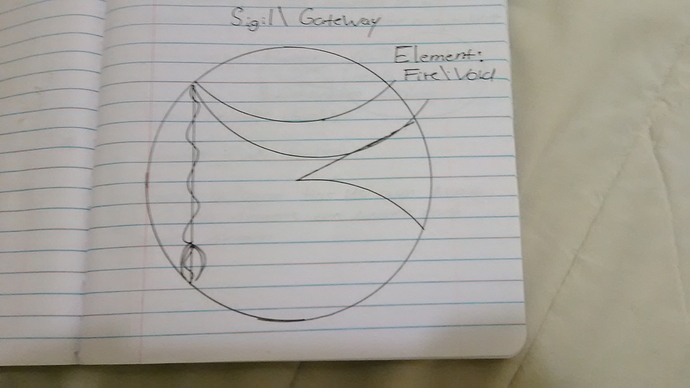 Location on Astral:
Qlippothic Sphere of Pluto
Sun: Blue star calles Naos
Incantation: (Name of Demon), by the power of Naos, rise!
Appearance: Wendigo like creatures with red eyes. Bodies covered in a black liquid. Similar to the symbiote in Spiderman 3.
Hierarchy: They behave like a pack of wolves so their hierarchy is a bit undefined. But Each Wegan has its own army of 2,500 Demons are under each head demon.
First Demon:
Ash'tellakhu
Rank: Head Demon
Appearance: Red eyes with body made of darkness. Holds a sword in his Hand.
Power: He is a war demon Who wreaks absolute destruction. But unlike the demons of Mars, Hey does not kill with/from passion, but with absolute non attachment. He can teach the Black Magician to do the Same.
Command power: He commands an entire legion of non attached demons that excell in killing in cold blood.
Source of their power: The Black Star, Santr'uzu (pronounced SAN tir ooh zoo)
One spirit down, 32 to go lol.